Parker and I just returned from a 9 day trip to Japan. Our main reason for going was to visit our brother and sister in law and their adorable 1 yr old baby. They are currently living in the center of Tokyo and were incredible hosts and tour guides! I had heard great things about Japan but prepared for how much I would love it. The city is spotless, no graffiti or trash anywhere. The people are kind and considerate, even when the subway is jam packed there is no yelling or shoving. I felt very safe the entire trip. The women have incredible style, always looking feminine and demure. And the food is incredible! I loved absolutely everything that we did, but to simplify things I decided to put together a list of my favorite 10 things that we did that you can only find in Japan.
ONSEN or JAPANESE BATH HOUSE: Being naked with strangers may sound terrifying but it was actually very spa-like and relaxing. I was hesitant when I first arrived at the bathhouse but after the initial shock wore off it was great. Men and women are split up into different bath areas. It was surprising to see moms and daughters together as well as little babies enjoying the water. At the onsen we enjoyed sushi and also got crazy fish foot massages – I was absolutely dying because my feet are so ticklish! Definitely a fun, cultural experience.
CONVEYOR BELT SUSHI: The sushi in Japan did not disappoint! If you find a restaurant with a conveyor belt it makes it really easy to pick and choose what you want to try. I personally loved the salmon and tuna rolls.
DISNEY SEA: We made a last minute decision to go to Disney Sea. I had no idea what to expect. The park is built on the coast and incorporates water into everything, even to the extent of building a Meditteranean looking village with gondola's! I loved it and would definitely go again.
RAMEN: The only ramen I had ever eaten before Japan was the 50 cent version. We were lucky enough to try quite a few different variations with udon noodles and different meats. All of them just made you want to cozy up in a sweater and relax. Although I am still working on my chopsticks skills…
HARAJUKU: This is a fun little shopping district in Tokyo where you see some of the anime fashion. Bright colored hair, big platform shoes and a lot of My Little Pony. They also have photo booths that photoshop you to look like Barbie, not the best look for Parker
GYOZA: Better known here as pot stickers, gyoza is very popular in Japan. We went to a restaurant entirely dedicated to different forms of gyoza. Then on our trek into the mountains of Hakone we happened upon a tiny little hillside restaurant with a Japanese grandma at the head of the kitchen that made gyoza from scratch. They were heavenly!
TOKYO DOME: This is where all of the baseball games happen, but there is also an amusement park outside of the dome that is a blast! If you go after 5 pm it is around $25 for a pass to go on all the rides as many times as you would like. My favorite happened to be the roller coaster called Thunder Dolphin that took you high above all the skyscrapers and then dropped you straight down, even zooming through a building at one point.
SHIBUYA: This is one of the busiest crosswalks in the world. Insider tip – go to the 2nd floor of the Starbucks on the corner so that you can get an overhead view of the chaos. Perfect location to record a time-lapse. You can see my husband's here.
HAKONE: They call this the Switzerland of Japan. It took a couple of hours by train to get there. In Hakone we saw an active volcano, a beautiful lake surrounded by mountains, and a shrine that was in the water.
HIGH TECH TOILETS: The toilet seats are heated and spotless – even in places like 7-11! The Japanese people are so clean and tidy that I never once came across a bathroom resembling what you would find in America. The toilets are capable of doing so many crazy things (i.e. bidet?!). I now feel like I need to buy one for my house. In the winter time a warm toilet seat can't be beat!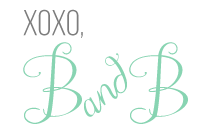 Share and Enjoy