Brooke and I got the fun assignment of dressing our favorite weather woman,
Debbie Worthen
for her trip to the Academy of Country Music Awards. Debbie is as cute and petite as they come, so we knew it would be a blast! We decided to choose three different looks and then let the audience decide on the final look..
Here are the choices:
Look #1 The Little Black Dress
Look #2 Country Casual
Look #3 Blinged Out Country
And the winner is…
Blinged Out Country! People could not get enough of the amazing jewelry and fantastic black cowboy boots.
Debbie's Review of the ACMs:
– Taylor Swift's dress was not as pretty in person as in photos.
– Carrie Underwood's legs are even more impressive in person.
-Steven Tyler and Carrie brought down the house with their performance.
So glad she had fun! Thanks for letting us help Debbie!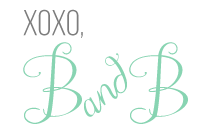 Share and Enjoy