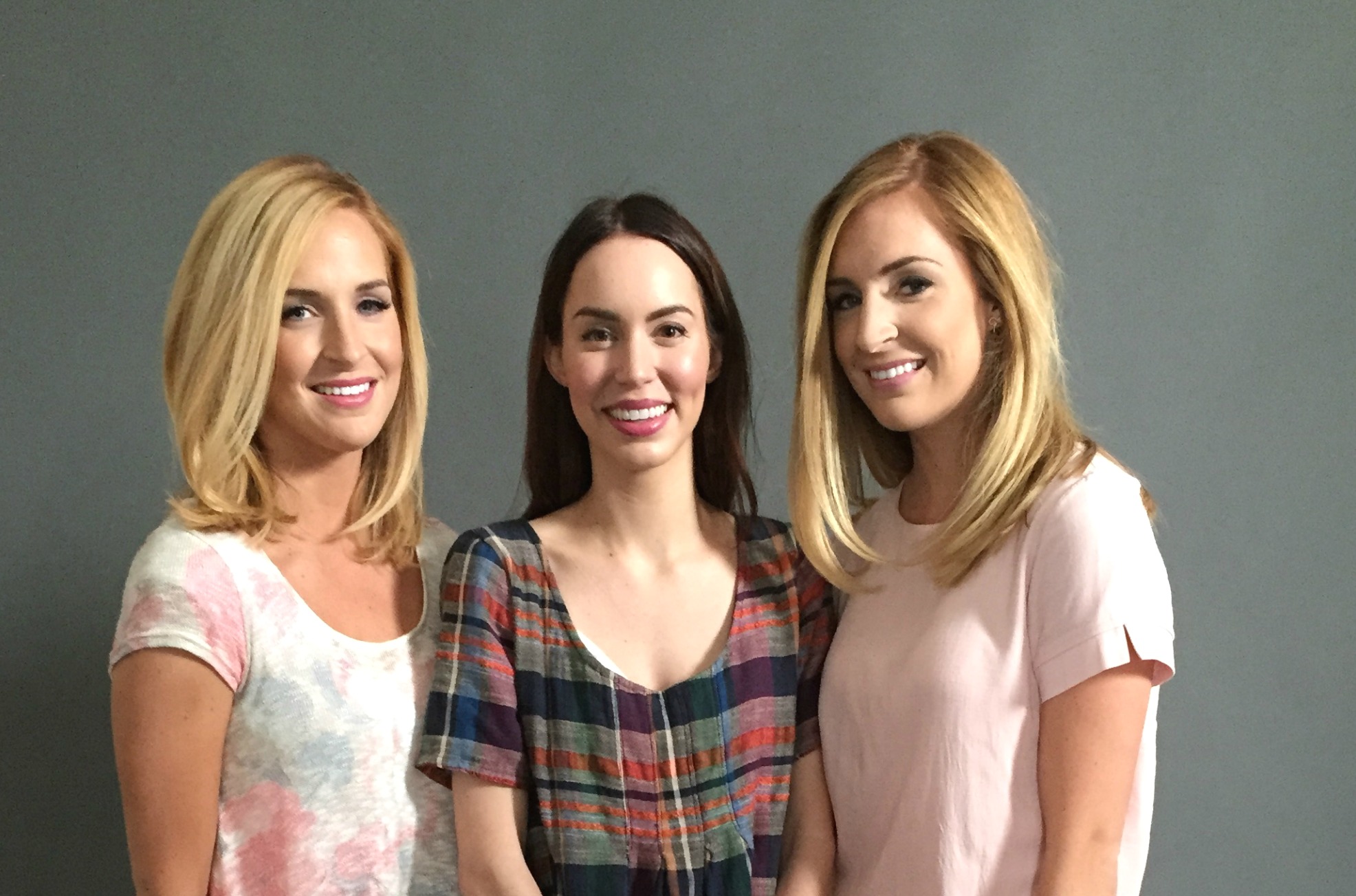 There was a time about three years ago when we both had our natural hair color… a nice dark, mousy brown color. You know when you look at old pictures and cringe… I totally do that now! Wishing I had been a little more adventurous with my hair color. A bunch of our friends tried "hair painting" several years ago and loved the results. There is only one person in Utah who does hair painting and her name is Aubrey Nelson and she is a color genius. We have trusted her with our hair ever since because she creates gorgeous color that lasts! As if that's not enough, she is also the sweetest person with a heart of gold. We've been trying to find ways to make color last longer since it can be a pricey habit. So, naturally, we went to Aubrey to find out how to make our color stay longer.
1. Stop washing your hair so often. Aubrey says you should wait at least 24 hours right after you dye your hair to wash it. She also suggests trying to go at least one or two days in between washing. It may take your hair a couple of months to get used to it, so make sure you have some dry shampoo handy to get you through the greasy days!
2. Use color safe shampoo. She says this is the most important note. If you don't use color safe, every time you wash your hair, you will strip the color. Aubrey also suggests using a clarifying shampoo sparingly during the summer if you have a tendency to get that greenish tint from chlorine.
3. Use professional oil products. Aubrey says using moroccan or argan oil on your hair can be helpful in keeping the color moisturized and vibrant. Our favorite shampoo & conditioner combo is Oil Wonders Micro-oil Shampoo & Conditioner available at Ulta.
4. Put down the heat tools. Aubrey says that straighteners and curling irons are the most damaging products on hair because of their high temperature. If possible, only use these every other day. She also suggests blow drying your hair on medium heat rather than high heat.
5. Get your hair painted rather than foiled. The method allows hair to grow in natural looking so you can go longer in between appointments. We both usually go anywhere from three to five months in between appointments without any weird grow out. You can go to Aubrey's website to learn more about the hair painting process. She is doing a lot of traveling across the country this summer teaching workshops, so make sure you are also following her on Instagram @ilovehairpainting to see her adventures!
Are there any other tips we're missing?