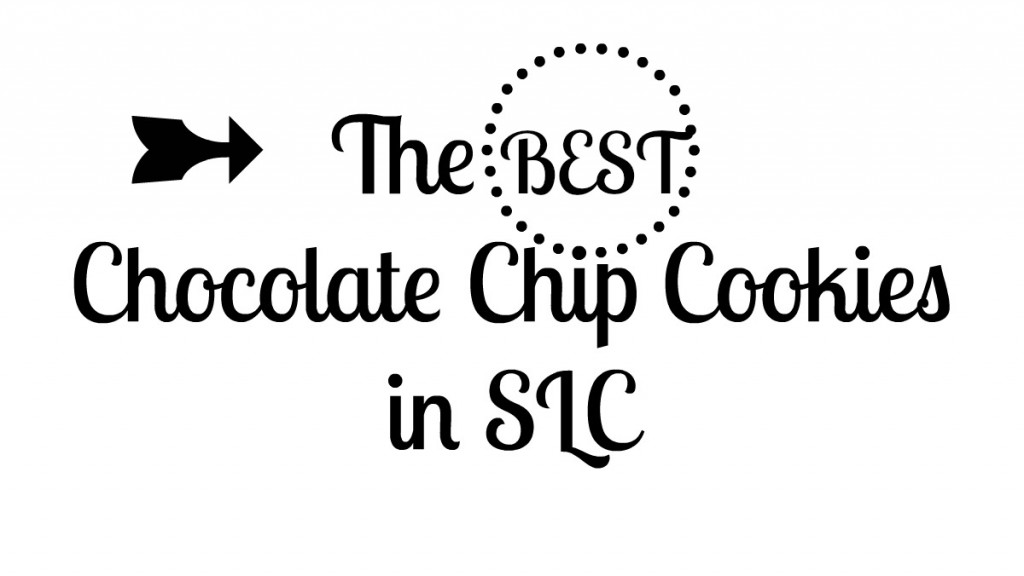 We have decided to really challenge ourselves to find the absolute best chocolate chip cookie in Salt Lake City.
It was hard. Ok, not really. We live for a good chocolate chip cookie!
There are a bunch of great places, but here are our top favorites:
Ruby Snap: This is a meal replacement. Seriously. So rich and ooey and gooey and dense. The best you can get in Salt Lake City and you really only need to buy one, but you will end up buying two so you can have another one later. So so so good. We tend to stop here after work because it is just so darn convenient!
Gourmandise:  This is our choice for those of you that like the flat, crispy type. The best part of this cookie is that only the edges are crispy, the center is chewy and delicious. Gourmandise is one of the best bakeries in town and you can get an amazing lunch to go along with your dessert.
Sweet Tooth Fairy: Okay, this one is kind of cheating because it's not just a plain chocolate chip, it's a toffee chocolate chip cookie dipped in chocolate, so kind of like a whole other category, but it's so good we had to include it. It's also the closest that the Sweet Tooth Fairy comes to a regular old chocolate chip cookie. The perfect cookie for an afternoon cookie craving!
Smart Cookie: We have been heavily addicted to Smart Cookie ever since college when the cookie shop was fortunately (or unfortunately for our waistlines) located on our walk to school. Every one of their cookies will make you happy, but their chocolate chip are just plain good. They are thick and dense, with a perfect chewiness on the inside. They also put LOTS of chocolate in their cookies, which we completely support. If you're feeling wild, get a cookie ice cream sandwich!
Paradise Bakery: It's a chain, I know, I know, but we have not found cookies that are comparable. They taste like they are fresh out of the oven every single time! Bonus, they always give you three for the price of two, so you have a few for later (or for friends if you have self control…) Make it even better by ordering the coconut chocolate chip, your taste buds will never be the same!
We hope you are now all craving chocolate chip cookies!
Let us know if we didn't include your favorite spot, we would love to hear what you love.
B&B
<a href="http://www.bloglovin.com/blog/11659299/?claim=r8qzpp96gt9″>Follow my blog with Bloglovin</a>