As many of you know, my new career goal is to become the Princess of Monaco. It is hands down the dreamiest place I have ever been. It is the second smallest country in the world and the most densely populated. Every inch of Monaco is beautiful. We spent about 10 hours there, so here is my advice for the must-see sites!
Casino Royale
Even if you've only seen part of the James Bond Casino Royale movie cuz you fell asleep halfway through and started drooling on your boyfriend's throw pillow, not to worry, it is still worth a look. It is a stunningly beautiful building. You have to pay 10 Euros to get in and when we went they were giving a private tour, so we just got to see the entrance and lobby areas, which were beautiful! They have a strict dress code you must adhere to if you want to go inside, no shorts or flip flops and a jacket is required in the private rooms.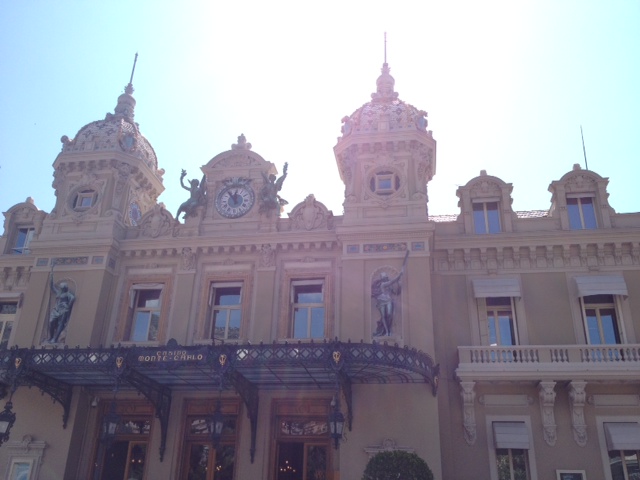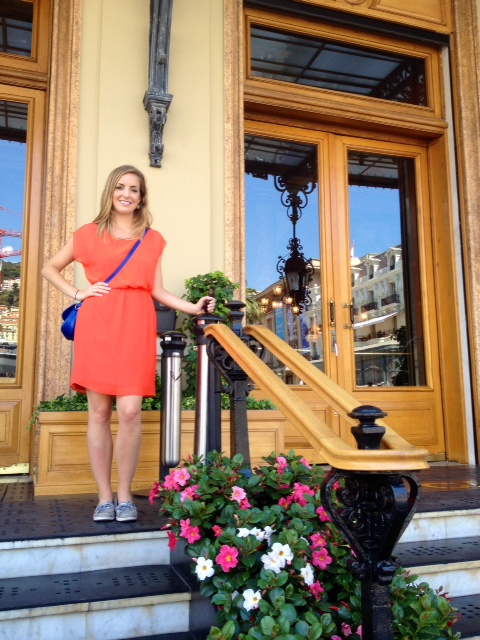 Harbor
Basically every beautiful yacht on earth is parked in Monaco. We walked around the harbor for about an hour just oohing and ahhing over how lavish they are. They all come with a highly trained crew, which made me think – how much does a yacht captain make? Well, most of them make about $150,000 a year, not including bonuses. Sign me up! Seriously, they were the most amazing boats I have ever seen.
The Grand Prix
We arrived in Monaco 3 days after the Grand Prix had wrapped up. It was awesome because everything was still set up for the big race. We walked along the tiny, windy roads and were amazed at how fast those cars zip through them.
The CARS
I am just about the last person on earth to ogle at cars, but in Monaco you are absolutely surrounded by exotic vehicles. I don't think Honda Civics are allowed… It was fun to see them all zipping by us on the street and of course Sam loved getting some up close views of some super fancy cars. We started counting Bentleys the second we got there, but stopped after we made it to 10 within 10 minutes…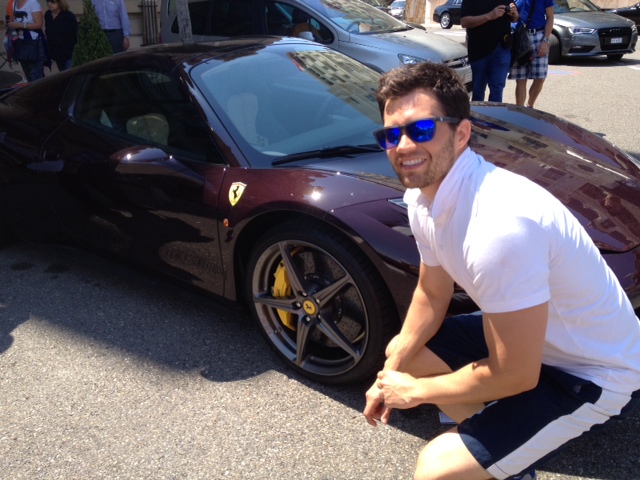 Larvotto Beach
This public beach is similar to Nice in that it is made of tiny pebbles, but they are not as big as the ones in Italy. We could not get over the beautiful clear water. Warning if you go: You will see a lot of boobs! At first, Sam was like oh my gosh did you see those, look at THOSE, but by the end of the day we were actually pretty used to it (and don't worry mom, I kept my top on :))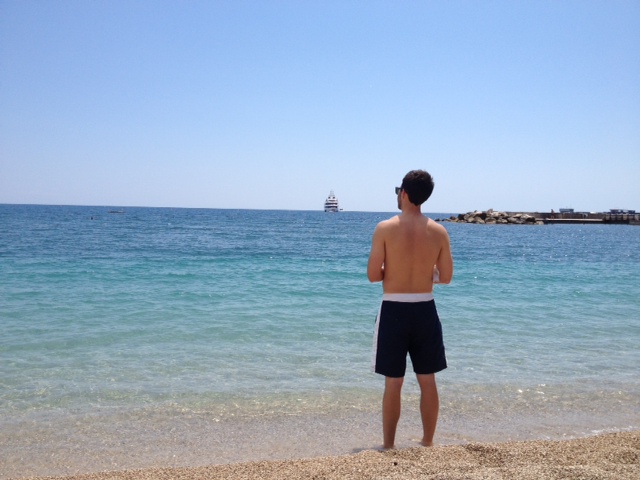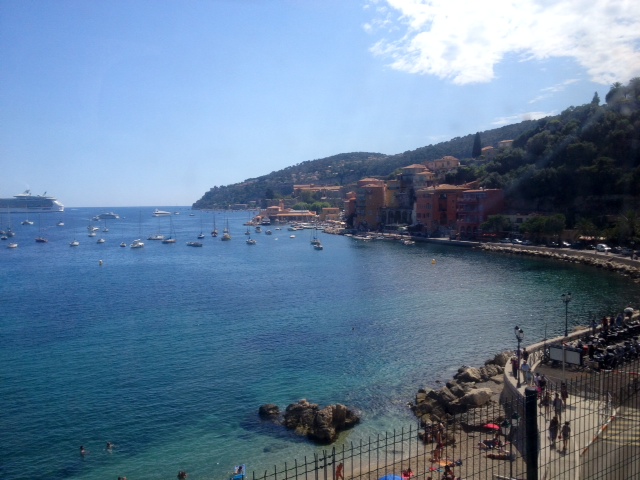 Monaco is such a gorgeous place and I can't recommend it enough. If you go, it is about a 10 minute train ride from Nice, France.