To say that the past 2 weeks have been a whirlwind is a major understatement. I have been pulled in a million different directions talking to media around the world. I never knew passing out during a live shot would bring me so many interesting opportunities! I have received thousands of thoughtful messages from  people as far away as India, New Zealand, Norway and England. This home grown girl from Utah is definitely feeling the love.
Here are a few photos to give you a peek into my life since my fainting video went viral.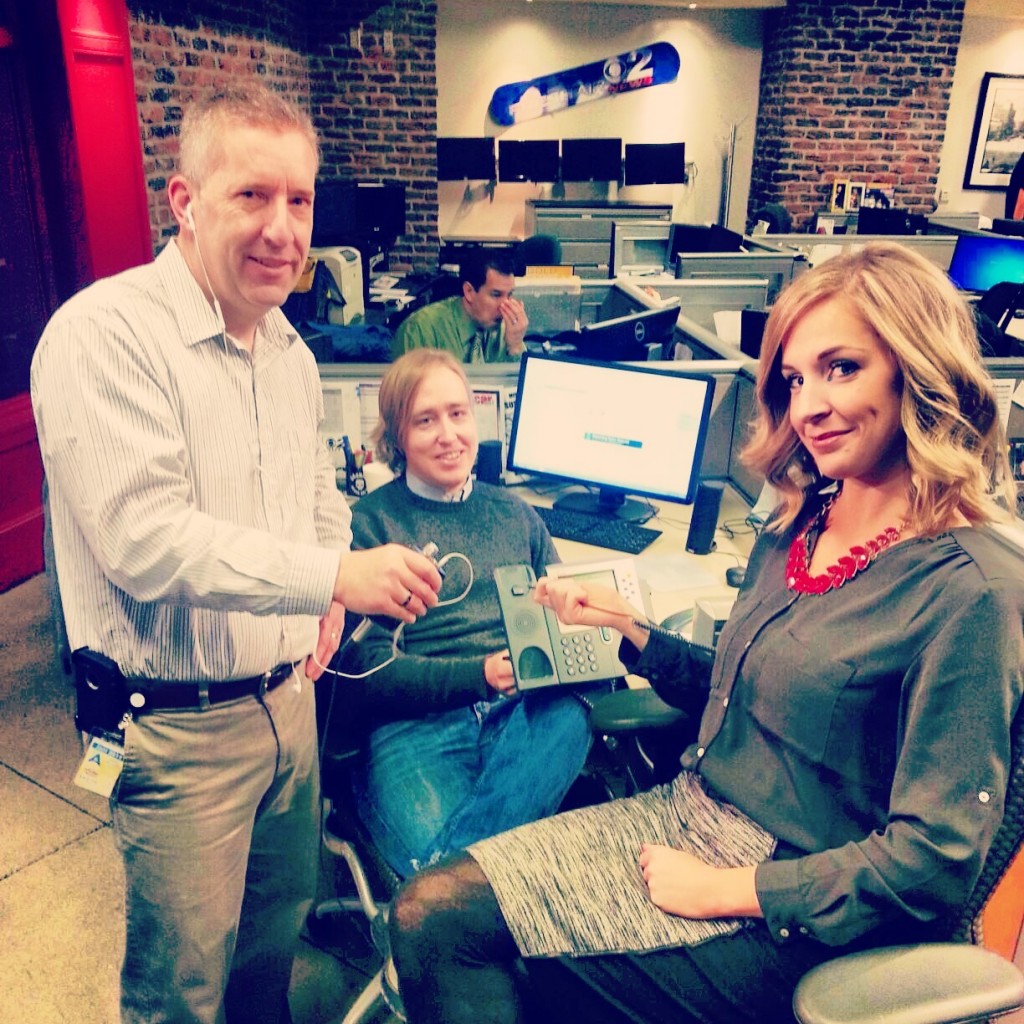 This was my crazy set-up for Entertainment Tonight with Nancy O'Dell. I had to communicate with Nancy over a speaker phone while still looking into the camera ahead of me. It was a doozy

I have always loved watching Nancy and it was fun to chat with her and see her own bloopers from her local news days! You can watch the interview HERE starting at 16:12.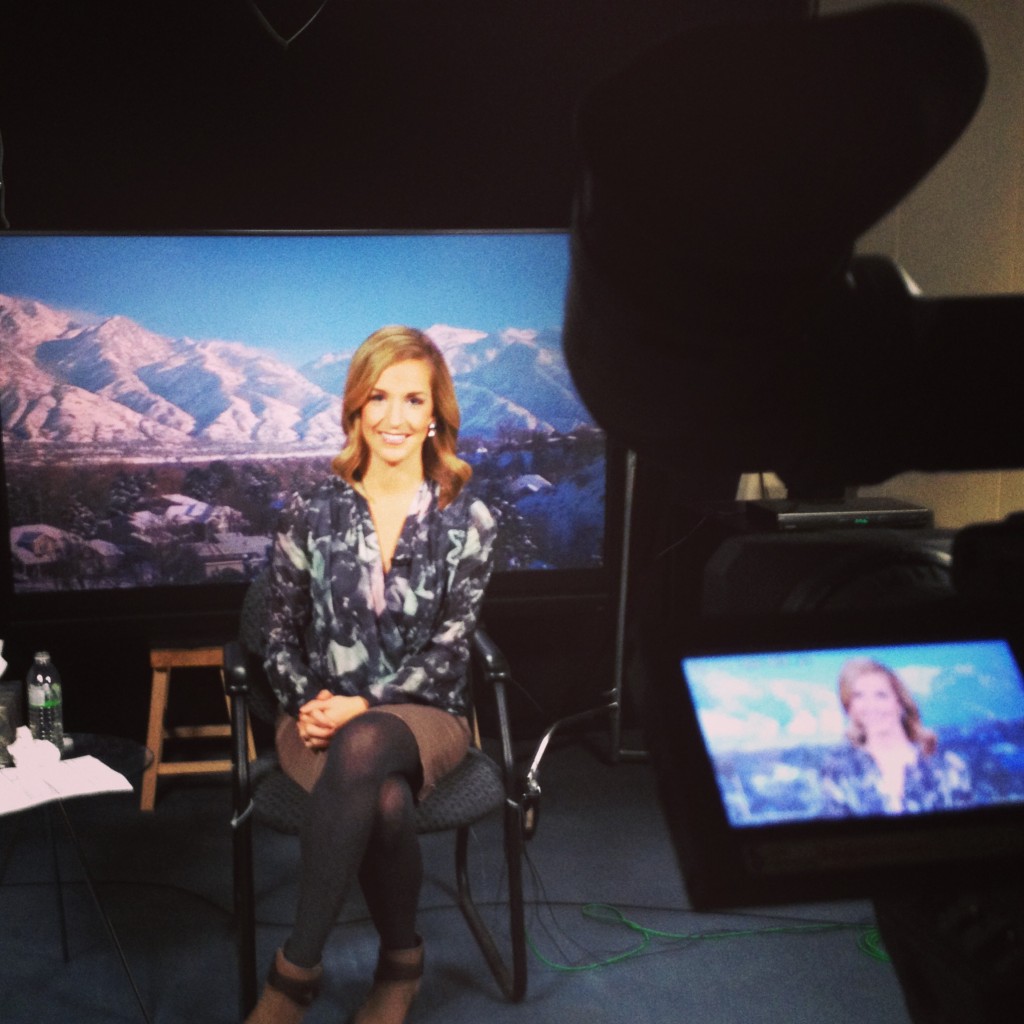 I was thrilled to get a call from CNN. Being a newsie I have always admired their on-air product and was excited to see how things work behind-the-scenes. They treated me like a princess! They sent a driver in a town car to pick me up from my house (!!). Then I was taken to their studio downtown where a stylist was waiting for me to do my hair and makeup. It was glorious! The anchors from New Day were so great and probably my favorite interview that I have done. You can watch it HERE.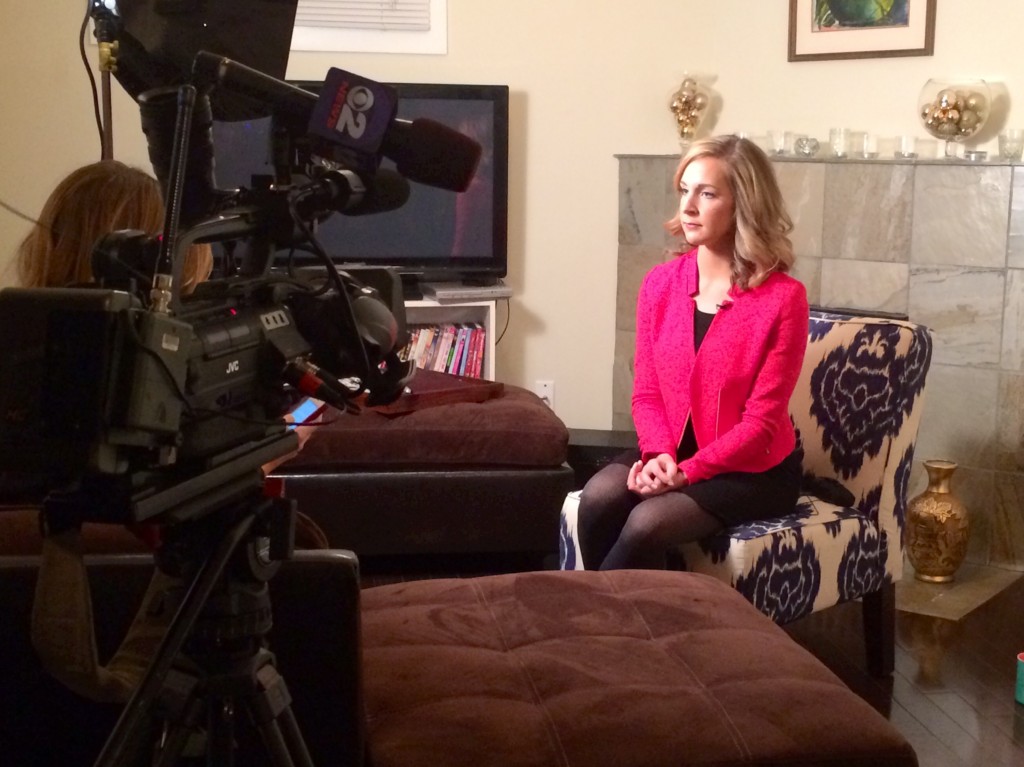 For my interview with CBS This Morning a photographer came to my house. It was nice to be relaxed in my own space. I thought they did a nice piece on the whole incident and were very kind with their comments. A shout out from Oprah's BFF Gayle King is always a fun surprise! You can watch the interview HERE.
This is a photo of me during my interview with Australia. My face looks a little confused because there were 3 anchors talking in my ear at the same time with Aussie accents! I loved hearing from them and they were so funny. There was a 3 second delay since Australia is a little far away, but overall the interview was really fun. You can watch it HERE.
Last but not least, I got to talk to a scout troop about being in the media. I wasn't sure how interested 8 year old boys would be in a girl, but they were an excellent crowd! I was asked to be the guest speaker for their media night and my topic was having a positive attitude in middle of a mishap. (surprise!) It was so fun to hear their questions and remember what it was like to be a kid.
Overall, this experience has been really eye opening. My hope is renewed in society. I have been inundated with sweet emails, phone calls, and messages from complete strangers. The world is a great place. Who knows what will come next! Thank you for all your support.
Here are a few of my favorite articles and mashup videos: