We have been hearing rave reviews for the Clarisonic for what seems like years now, so we decided we needed to try it! After being promised silky smooth skin that would glow from miles away, we had to see if it actually works. The Clarisonic now has a competitor on the market, the Olay Pro-x, which only costs about $25.This means it is significantly cheaper because the Clarisonic runs around $125.
Watch the segment and then read our reviews below:
CLARISONIC: 
Brooke: I have heard about the Clarisonic for years now and have been too scared to try it until now. It surpassed all my expectations. I felt like I was cleaning out my pores and I think it is worth the splurge. I also really like the cleansing gel that comes with it.
Brittany: This was literally like a facial at home, it was so gentle and felt very soothing on my face. You can tell the brush is nice because it is so soft and has different textures throughout. My face felt so squeaky clean when I was done using it.
OLAY PRO-X:
Brooke: This felt flimsy compared to the Clarisonic. It was rough and I think my skin is a little too sensitive to handle the stiff brush. The Olay Pro-X definitely cleans better than your average cleansing wipe but I don't think it is for me. However, I think it could be a great option for someone that has skin that can put up with a more abrasive tool.
Brittany: The price on this is just SO much cheaper, but ultimately I could tell a difference. This still felt good on my face, but it was more like a large electric toothbrush. If you are just looking for something that is one step above a washcloth and exfoliating gel, I think this is a great option and definitely worth the price. If you are somewhat high maintenance about your skin (like me), then you will probably want to splurge on the Clarisonic.
***We got the Clarisonic from Macy's and the Olay Pro-X from Ulta.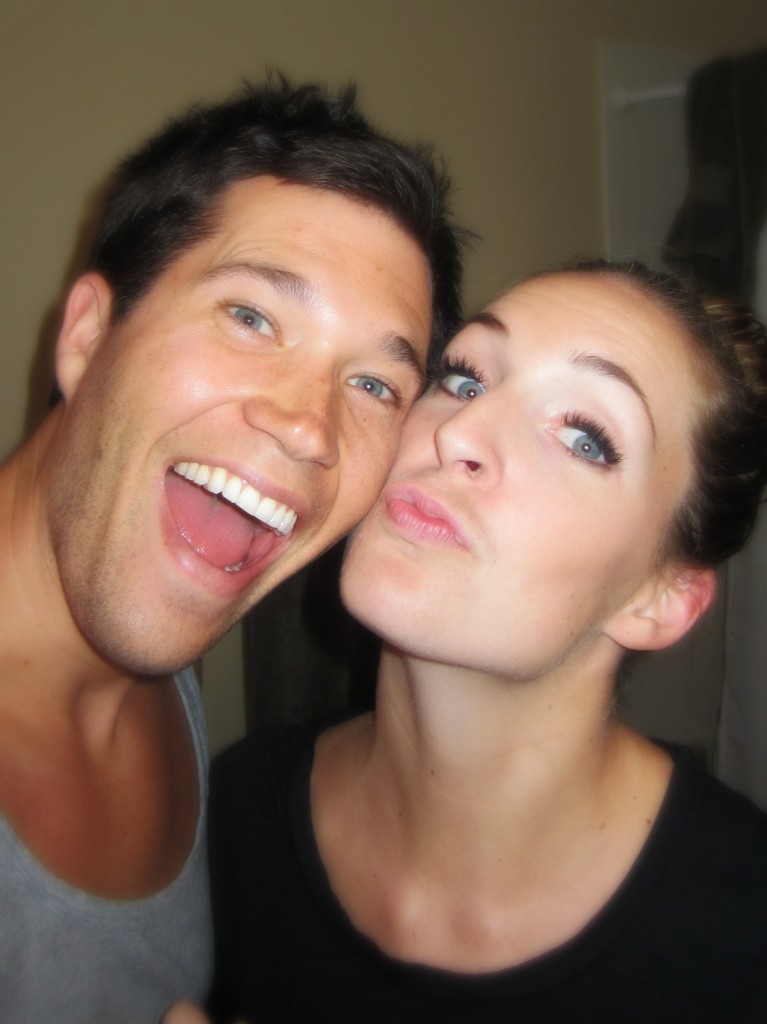 Special thanks to our cute photographer Sam.
His review of both products: he thinks they would both make excellent back massagers