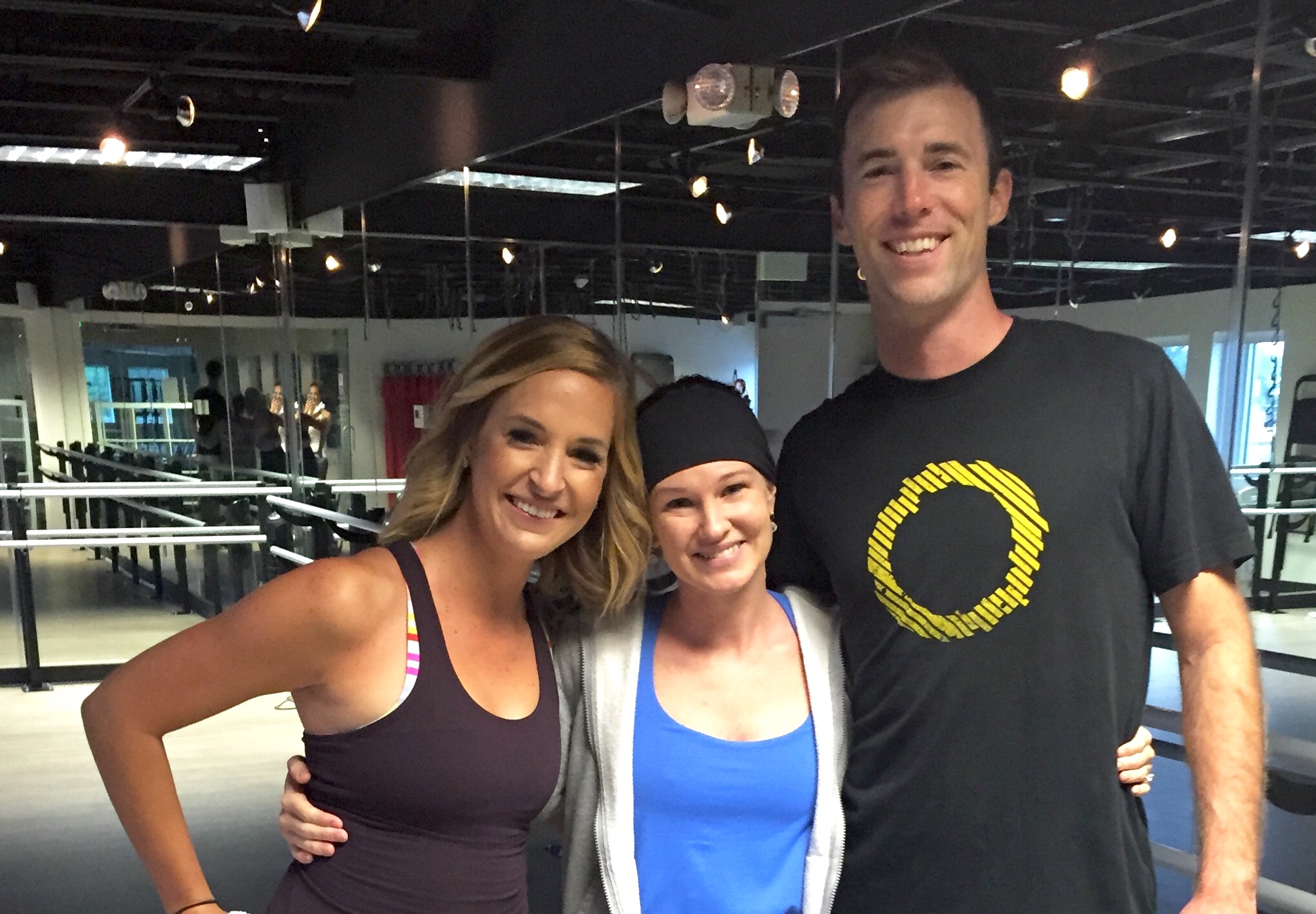 After months of asking, Parker finally tried Aerial Yoga at Xcel Fitness with me! I have done the class a couple of times on my own and loved it. I thought it would be fun to do a little Q & A with Parker about his inaugural hang time!
Q: Why did you finally agree to go to aerial yoga?
A: Because I love my wife. And because hanging in hammocks looks fun.
Q: What were you expecting?
A: I was expecting to be twisted in a hammock floating upside down but not as much stretching as was actually involved.
Q: How well did I do explaining to you?
A: Did you ever explain it?

Q: What were the thoughts running through your head during the first 5 minutes of class?
A: When I was upside down and all the blood was rushing to my head I thought, "ouch this hurts". But then I got accustomed to it.
Q: What was the best part?
A: Swinging in the cocoon at the end, totally relaxed and feeling great.
Q: What was the worst part?
A: Being too tall (6″4″) to make some of the stretches actually feel good.
Q: Thank you for coming, are you glad you went?
A: Ya, absolutely. It was a fun experience and the teacher made it an enjoyable experience, even for beginners.
So, there ya go! We had such a fun time together, it is always great to try something new together. For more information on classes and to sign up go here. I highly recommend it for date night!