Ladies! We've got some fun/necessary gift ideas for your man. Brooke and I both tried all of these products on our husbands and they are HUGE fans – as in they are asking for the products for Christmas this year, so here ya go!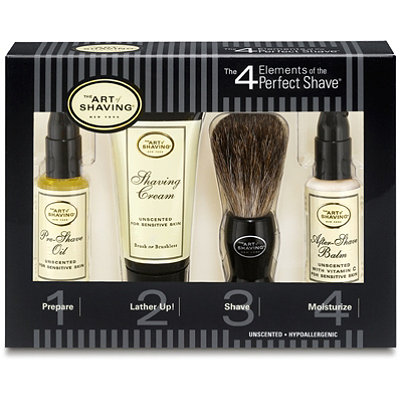 Art of Shaving starter kit $30
I gave this gift set to Sam a few years ago and now he asks for it every year. The fluffy brush makes shaving feel luxurious and fancy!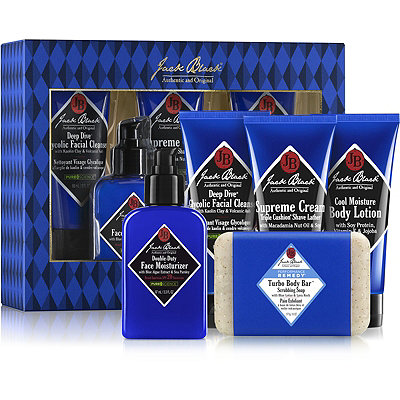 Jack Black Online Only The Jack Pack $49
This company makes great products for men. If your guy is afraid of face wash or moisturizer, this is a fun pack to ease them into it. Jack Black knows the scents and textures that guys like. Sam has been using their products for a few years now.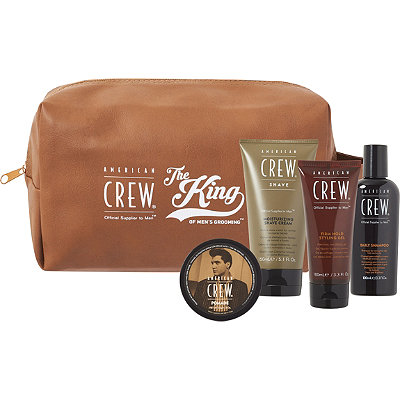 American Crew King of Grooming Gift Set: $29.95
This gift pack is such a steal! Normally each of these products is around $20, so to get them all in a cute little travel bag is great! Even super picky guys love Crew hair products. He also loves having his own toiletry travel bag, so he doesn't have to share with me because I'm a bit of a space hog when it comes to packing. My favorite thing about these Crew products? They smell SO good!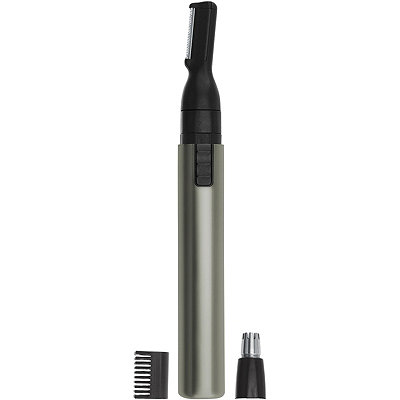 Micro Groomsman Lithium Ion Trimmer (AKA the best nose hair trimmer) $15:
Awkward as it may sound, this is a great gift! Often times, it is something guys don't want to buy themselves, but they need it! Plus, it's only $15. Perfect little stocking stuffer. Cordless too!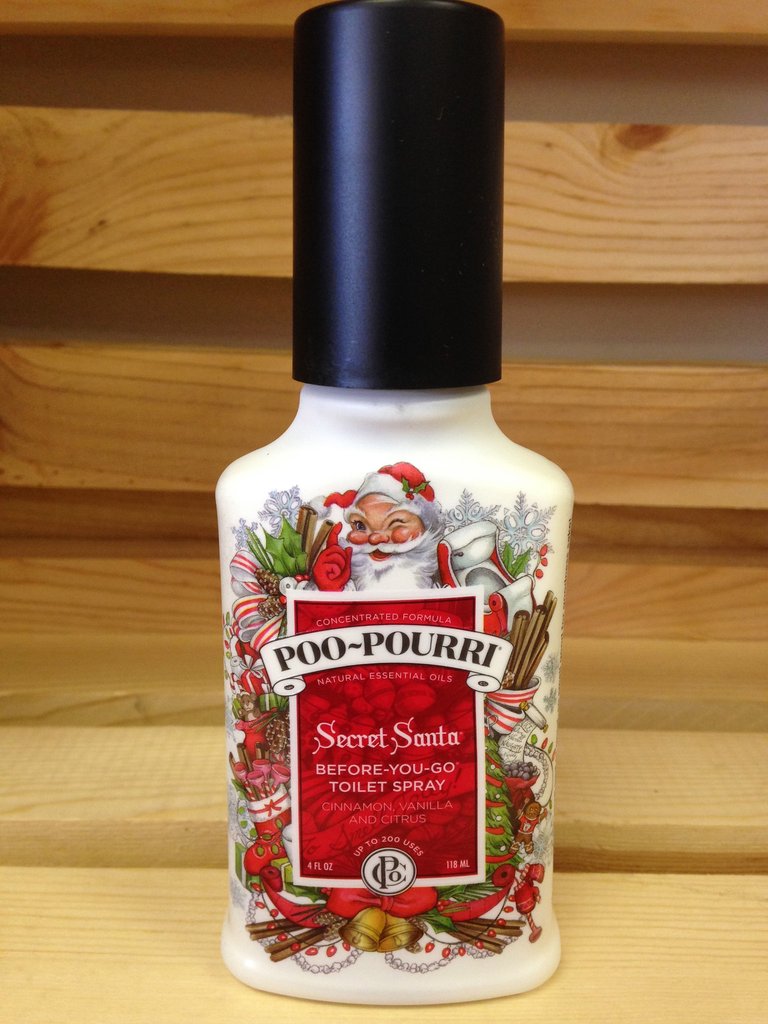 Poo Pourri Secret Santa: $9.99
Ok prepare yourself. You spray this stuff in the toilet before you go #2 and it hides the smell. Ahhh that was hard to type. So gross, but when it actually works you'll be glad you have some! We got some Poo Pourri as a gag gift a few years ago and have been loyalists ever since. At $10 a piece, you can get one for every bathroom.
Happy Holiday gift giving!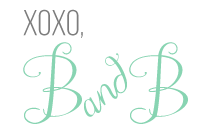 Share and Enjoy