We pride ourselves on providing a realistic and fun gift guide each year. These are all products that we have personally used and LOVE.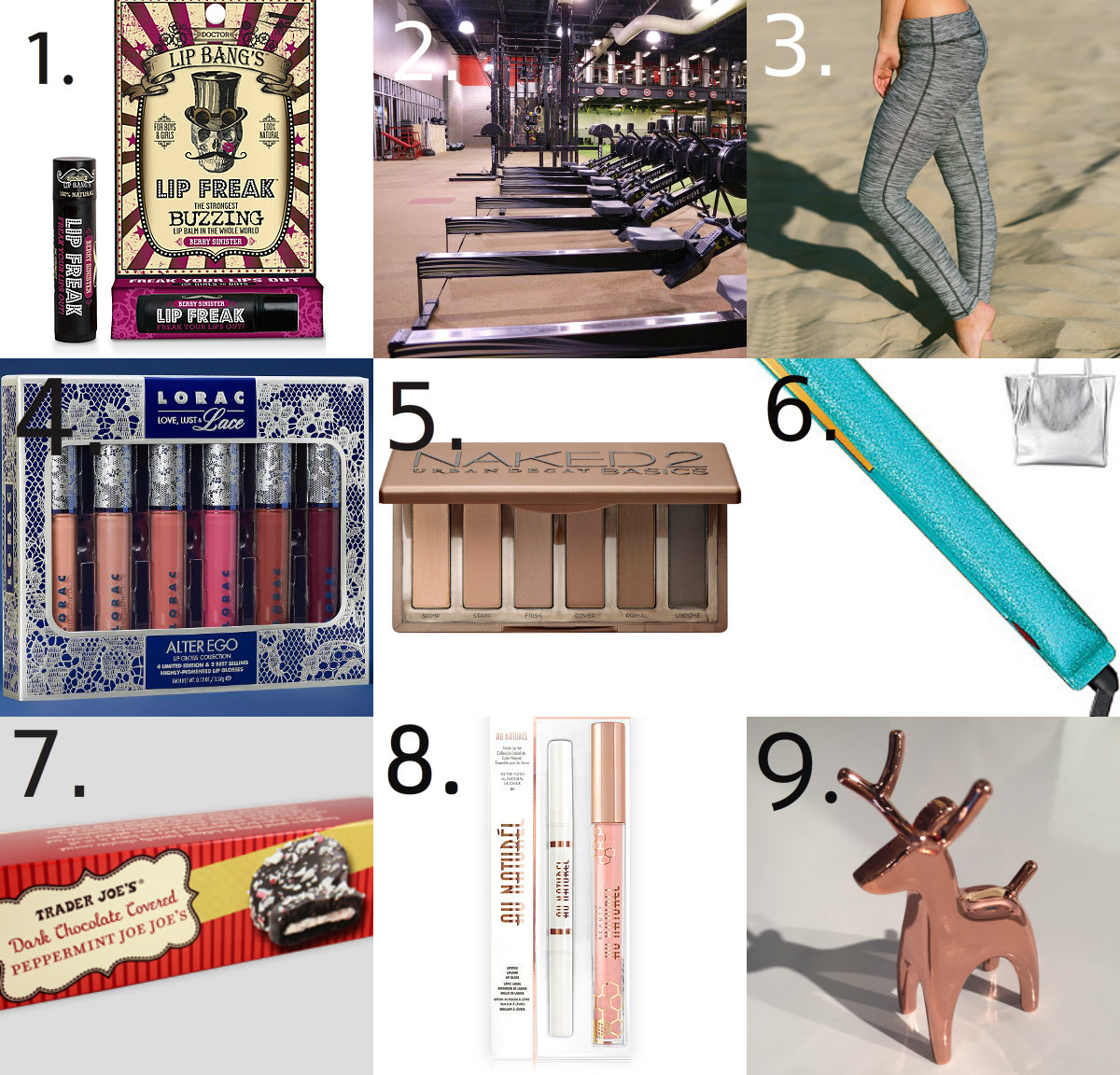 1. For your white elephant party: Lip Freak Buzzing Balm. This is not your mom's lip venom. This innocent looking chapstick makes your lips feel like they are VIBRATING for up to 30 minutes. Perfect for a white elephant or to give to your one and only

2. For the fitness junkie: RowX class at XCEL Fitness. They just launched a new rowing class. We love that it is something different that we would definitely not do on our own for 60 minutes. It is a mixture of interval training and boot camp style energy bursts. (Plus, Kate Middleton is a rower and who doesn't want to have her arms?)
3. For the active wear queen: Albion Pace-setter leggings Hands down the most comfortable pants you will ever put on. They can also pass as cute pants when you layer them up with boots and a sweater.
4. For the friend/acquaintance that is hard to shop for: LORAC lip gloss. It will last forever and is super high quality. Much better than your Bonne Bell lipsmacker's in 5th grade.
5. For the beauty guru: Naked Eye Palette. It looks good on every skin tone and is used by every professional makeup artist we know. We use ours every.single.day!
6. For your mom: Ulta Beauty Chi Hair Flat Iron. Our mom has finally been converted to the world of Chi! And yes, we did get her the "glitz and glam" version because it is more fun. Chi flat irons last for years and our hands down our favorite.
7. For your neighbor: Dark Chocolate Covered Candy Cane Jo Jo's. Trader Joe's. Everyone's favorite treat. Go early, they sell out every year.
8. Reality TV junkie: Kardashian Beauty Au Naturale Lip Set. If your friend is after the ultimate nude Kardashian lip then this is the set for them. The sisters themselves created it from their famous look. Yes, we've used it and we hate to say it but we like it.
9. For yourself: Deer jewelry holder. Cuter than cute and only $10! Our friend Kristin is selling it at her new shop called Glass House in SLC.
Hope you are all having a fabulous holiday season!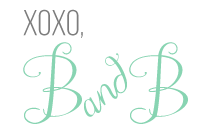 Share and Enjoy