Get ready for some mouth watering peanut butter heaven! Our mom whipped these up the other night and we immediately freaked out because they were so good!
Sam, who is not really a sweets kinda guy, tried one on the drive home and maybe had a few more before we pulled into our driveway. They are that good. You will love them!
We also feel fine about eating them because we swapped some of the butter for applesauce, which is totally unnoticeable.
Enjoy!
Heavenly Peanut Butter Bars
Bars
1 1/2 C flour
3/4 tsp. salt
1/2 tsp. baking soda
1 1/2 C quick oats
3/4 C butter (I used 1 cube and 1/4 C applesauce)
1 C packed brown sugar (I reversed the measurements for brown and white sugar)
1/2 C white sugar
1 1/2 C peanut butter – DIVIDED
2 eggs
1 tsp vanilla
Chocolate Frosting
1/2 C butter (I used 1/3 C and it was fine)
2 Tbsp. cocoa
1/4 C milk, preferably 2% or whole (I used skim)
1 tsp. vanilla
3 1/2 C powdered sugar
Preheat oven to 350. Whisk flour, salt and baking soda together, then add oats, set aside. In mixing bowl whip together butter, both sugars on medium-high until pale and fluffy, about 3-4 minutes. Blend in 3/4 C peanut butter. Stir in eggs one at a time, mix in vanilla. With mixer on low, slowly add dry ingredients and mix until combined. Spread mixture into an even layer in a 15 by 11″ cookie sheet (it will be fairly thin). Bake for 13-15 minutes, until golden. Remove from oven and allow to cool 5 minutes, then dollop remaining 3/4 C peanut butter over bars. Allow to rest about 1 minute, then carefully spread peanut butter into an even layer over top. Prepare chocolate frosting and spread over peanut butter layer. Allow to cool (if you can wait) before cutting into squares.
Frosting
Melt butter in a medium saucepan over medium heat. Whisk in cocoa powder, then whisk in milk and bring mixture just to boiling. Once it reaches boiling, remove from heat and stir in vanilla. Add in powdered sugar and mix until well blended. Immediately pour frosting over peanut butter layer and spread. (She said hers set up very quickly, but mine didn't, maybe it was less butter)
Let set up and cool, cut into squares.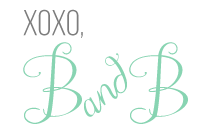 Share and Enjoy