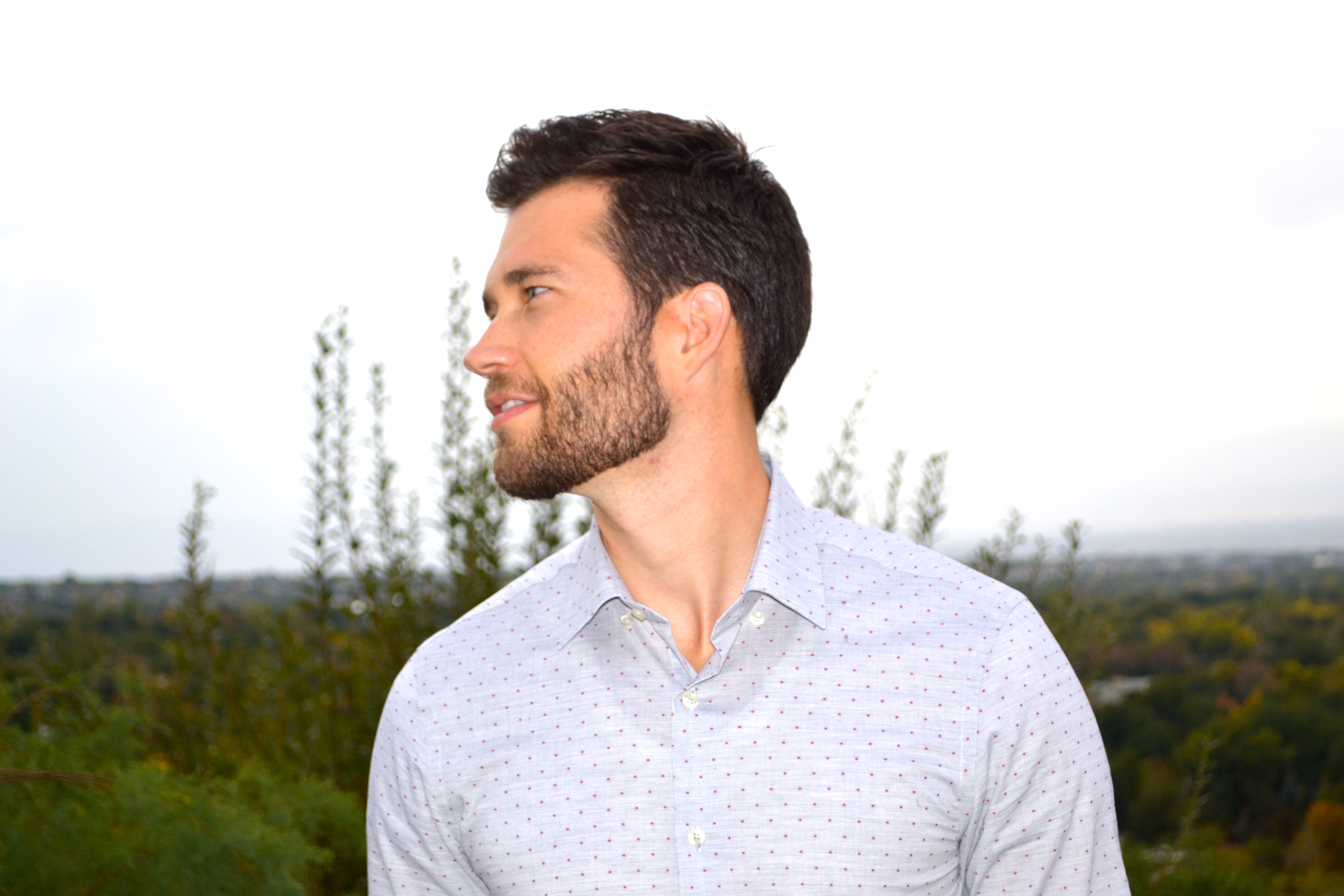 Sam started a new job this week, which is so exciting! With a new job, you have to get a couple of new clothing items. I think it's hard to find stylish men's clothing, but Sam has a hidden talent for finding the good stuff at very reasonable prices.
What I hear most often is you get married and then you sneak into your husband's closet and throw away all of the clothes you don't like. I really never had to do that because Sam has a great sense of style (ok there was this one shirt from high school..). Lucky for me, Sam has always enjoyed dressing himself and knows what he likes. When I asked him to share his shopping favorites on the blog, he was very hesitant because they're top secret, but I finally pried them out of him, so take it away, Sam!
Shirts: I like to wear shirts that are slim fit, that way it doesn't look all billowy around the waist. Most stores are on board with this trend now and it makes it look like the shirt was tailored just to fit you.
I like to get shirts from H&M, Zara & J Crew. My secret shop is the London based Charles Tyrwhitt. They have unique designs and high quality. You can customize your dress shirt to the exact size, collar style, sleeve style, etc. that you prefer. Just don't tell too many people because I have yet to run into someone wearing the same shirt as me!
Pants: Oh man pants can be tough. You want to look like a guy that doesn't care too much, but I also don't like it when you can see my underwear line because they're so tight. I've found again that "slim fit" really fits me the best. I counted and by far the place where I get the majority of my pants is J.Crew. One thing I know Britt has always hated are cargo pants and shorts. I don't have any of those in my closet.
Shoes: If I'm among friends, I will admit I'm kind of a shoe guy. So now you all know. They are fun to shop for and I definitely like a nice pair of shoes. I really like Aldo for shoes, it's where I found the shoes I wore to my wedding, which are still some of my favorites. I've also found some casual shoes at H&M that are cool, but not as high of quality.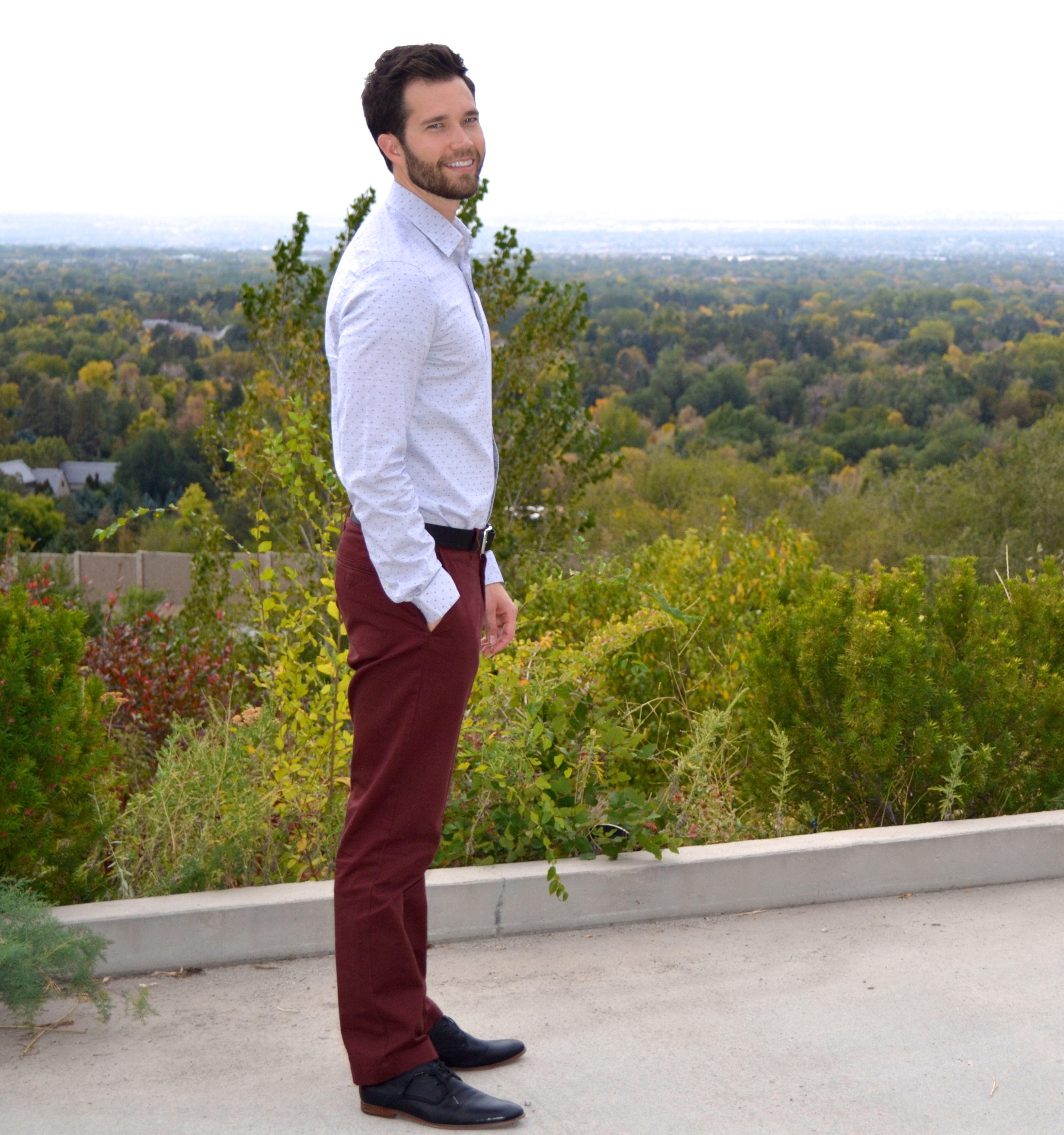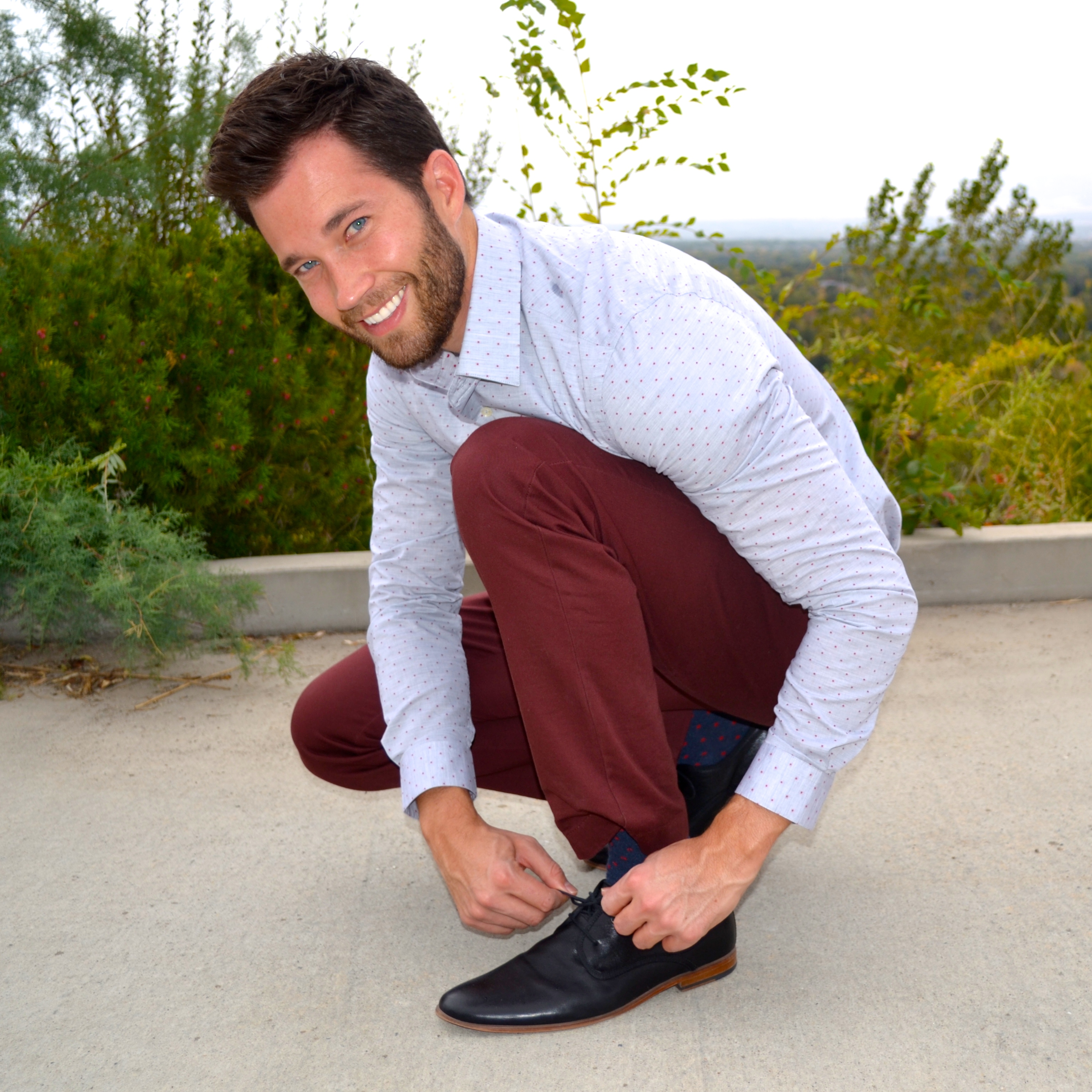 Shirt: Charles Tyrwhitt (similar) $59, Pants: J.Crew $75 (they are out of maroon, but come in other colors), Shoes: Aldo $125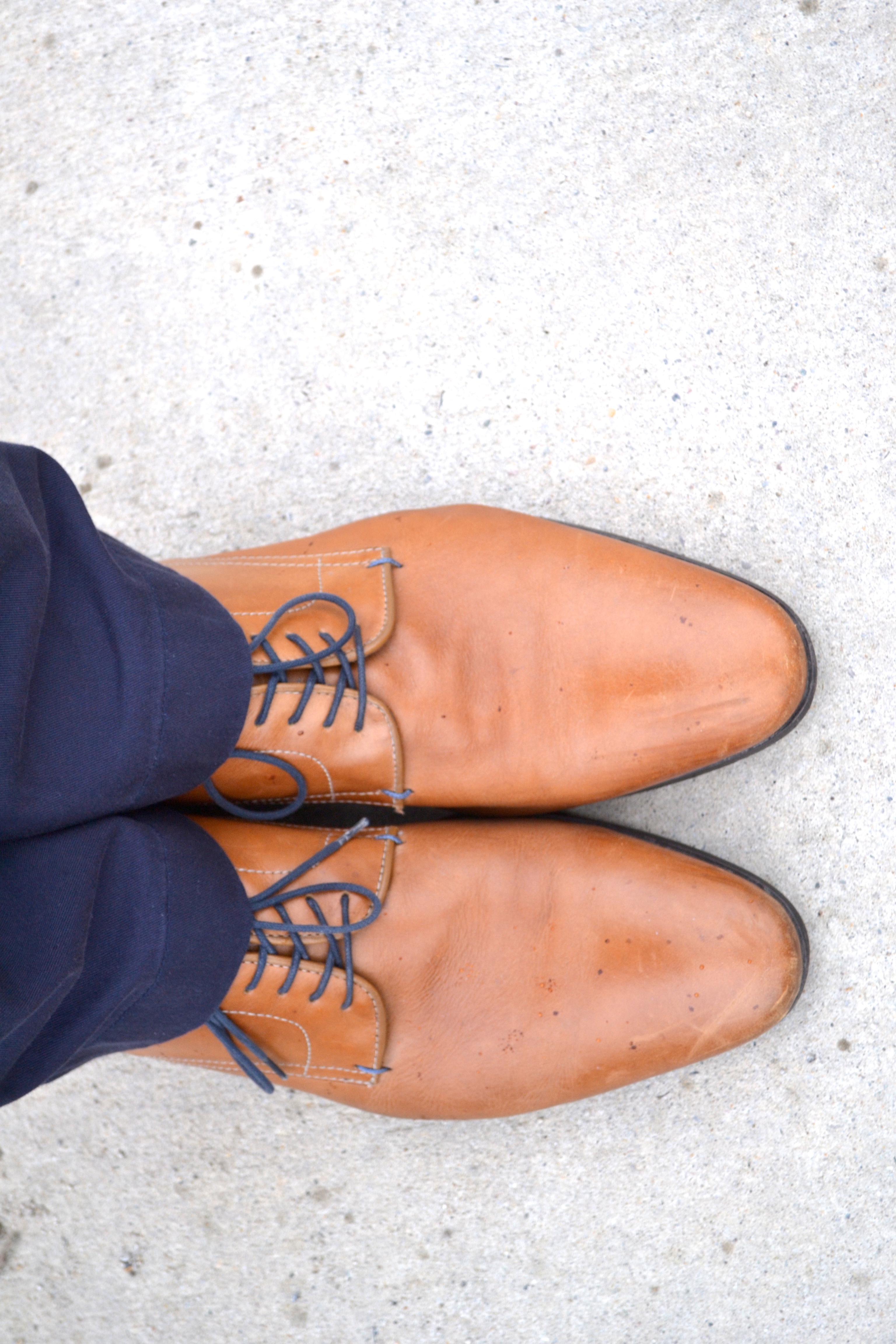 Wedding Shoes: Aldo (similar on major sale for $69)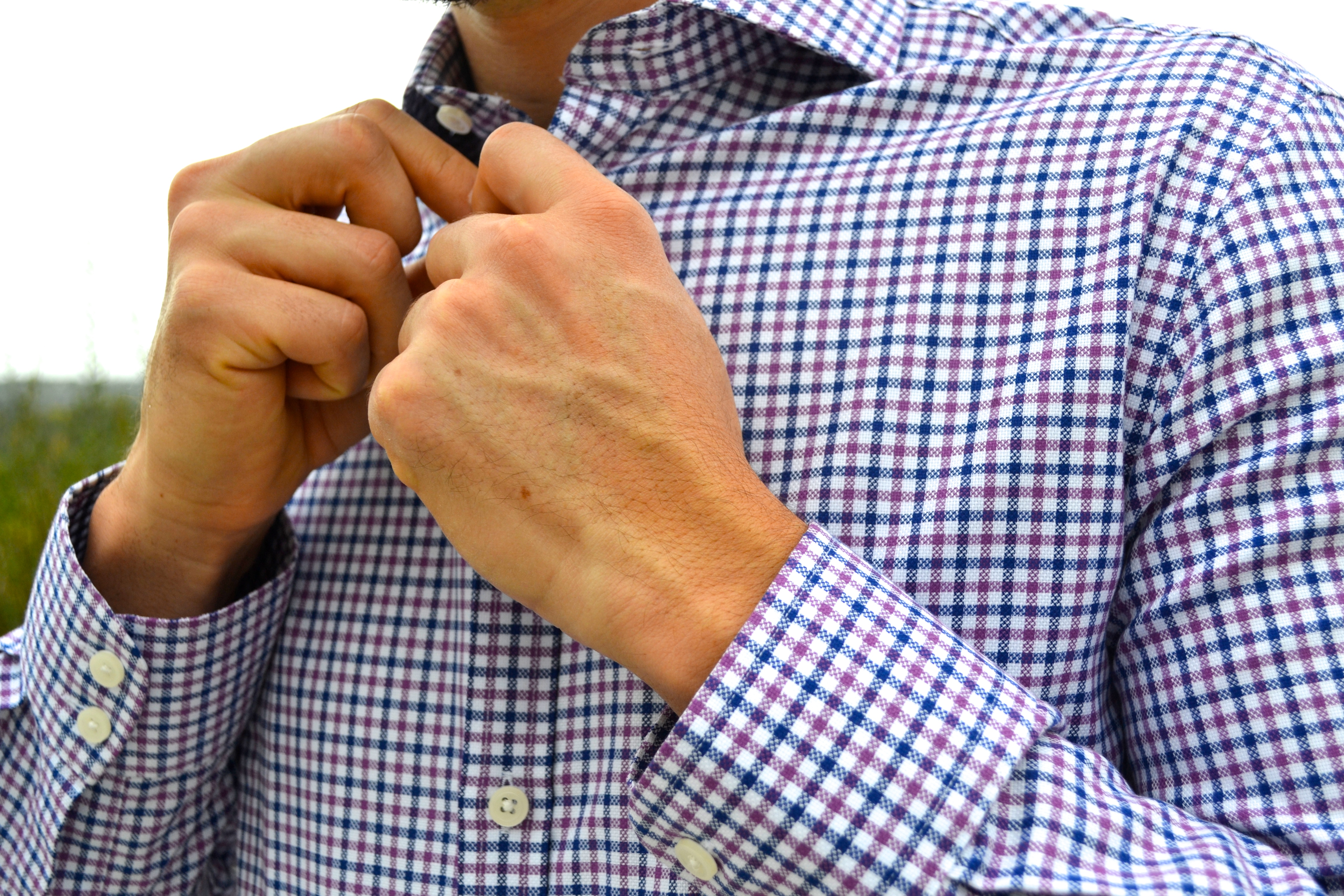 Shirt: Charles Tyrwhitt (similar $69)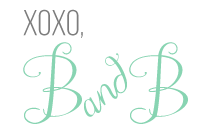 Share and Enjoy