I love to hear about the details of everyone's life right as they wake up. I recently met Forbes writer Samantha Ettus and loved reading her article 'The Morning Routines of 12 Women Leaders'. No two people have the same routine. Although we are twins Britt and I have different routines that work for us. We each have different nuances but generally follow the same timeline.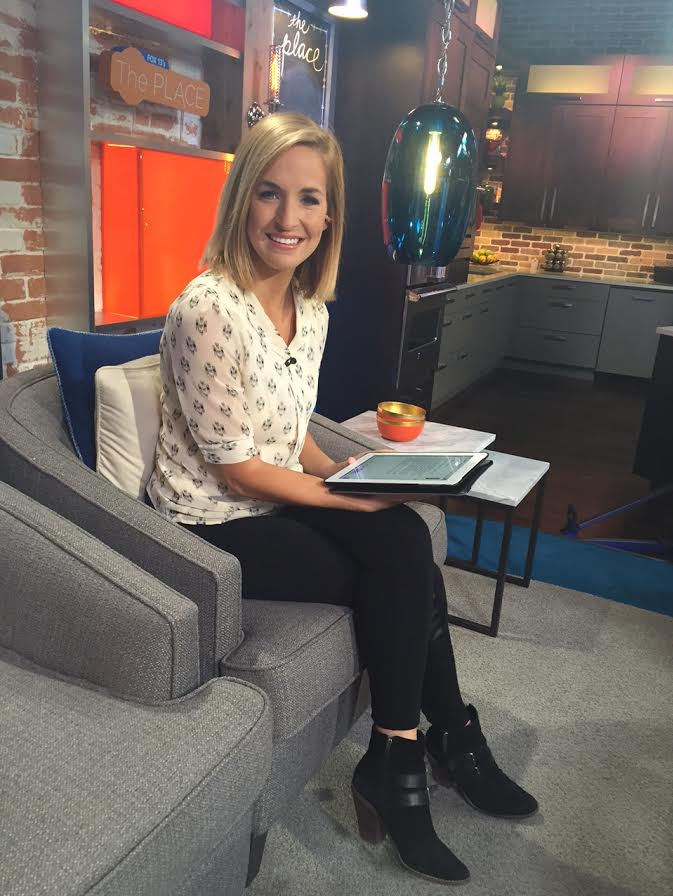 Brooke's Morning Routine:
6:07 – I-phone alarm goes off. (Unless it is Friday, when I go to the gym at 5:45 opposed to my usual evening visit so that I can be free for date night.) I press snooze once while I check email and texts that come in overnight.
6: 15 – Wake up. Tip toe out of the room without waking the snoozing teddy bear (husband) next to me.
6: 20 – Put in Visine drops, wash my face and moisturize, apply base layer of makeup: foundation, eyeliner, brows. Straighten, curl, pouf, spray hair. When you work in TV multiple layers of makeup is necessary!
6:50 – Put on outfit for the day. Always laid out the night before if I expect myself to make it to work on time. If I am really desperate I will wear one of the 5 outfits I keep in the office for back-up. Put on warm cozy boots for trip to work while carrying stilettos to wear during the show. Choose a perfume to wear, right now I am rotating between Burberry Britt and Viva la Juicy.
6:55 – Mix together a quick yogurt parfait with berries and granola to go.
6:57 – Kiss husband goodbye.
7:10 – Carpool! Britt and I usually try to ride with each other if our schedules allow.
7:25 – Arrive to work. We are usually the first
ones in our building. Unlock the door, turn on the lights.
7:45 – Finish makeup and hair at the lit mirror in our office.
8:00 – Write and plan final details of the show with our show's producer and editor. Talk to our floor crew and director about plans for the show. Answer emails.
9:00 – Talk with guests about their upcoming segment on the show (usually 5-10 per day), do mic checks, get on-set and get iPad set up with scripts.
9:15 – Pop in an Altoid mint, offer them to others

9:30 – Taping of The PLACE begins
Britt's Morning Routine
6:15 – Calm sounding alarm goes off and I immediately get out of bed. I never hit snooze because I like to sleep until the absolute last moment.
6:20 – Wash my face and put on basic makeup. Like Brooke, I do a lot of final touches once I'm at work.
6:30 – Do my hair. I never shower in the morning because I hate blow drying my hair. Instead, I shower at night, loosely blow dry and sleep on it.
6:45 – Get dressed. I am known to wear ridiculous clothing and look somewhat homeless on the ride to work. I always bring a show outfit with me, but many times my only concern in getting dressed is what will keep me warm for the next two hours.
6:55 – Put together a healthy breakfast. My New Year's Resolution is to not eat cereal every morning. I love it, but it never keeps me full. I am eating a lot of toast with peanut butter & banana, protein smoothies and yogurt parfaits.
7:10 – Carpool. It's actually really fun to ride to work with Brooke. We get to chat a little bit about our personal lives before we have to focus on work. We also try to listen to either a scripture or an inspirational talk during our 20 minute commute.
7:25 – Arrive to work. I try not to open my email until I arrive to work. Otherwise, I am already anxious and somewhat stressed before I even sit down to start my day.
9:00 – Make sure I look decent and go chat with guests and The PLACE team to make sure we are ready for the show.
9:30 – Begin taping
At this point in time we are grateful for normal schedules that allow us to spend time with family and get a good amount of sleep because that hasn't always been the case in our TV careers. We would love to hear your tips and tricks for making your morning successful.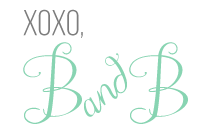 Share and Enjoy