Here in Utah it is snowing and temperatures are dropping so we are planning on cuddling up with our husbands and staying indoors! Brooke is moving this weekend and has a few DIY projects in the works. If any of you have tips for using chalk paint – let us know!
Here are a few fun things we loved this week:
– Recipe for crab cakes: Brooke and I were lucky enough to go to a blogger event at Oakwood Homes showroom where we learned how to make these with chefs from Whole Foods. They just hit the spot and transport you to an East coast beach house! If we can make them, anyone can do it!
– Britt wrote the story of a power couple that lives in Huntsville and hosts music superstars like Lady Antebellum and Keith Urban in their home to write hit songs. Fascinating!
– Salt Lake Magazine's article on local watch company Arvo. We love wearing their watches and always get compliments on them.
Hope everyone is having a wonderful day!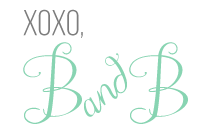 Share and Enjoy