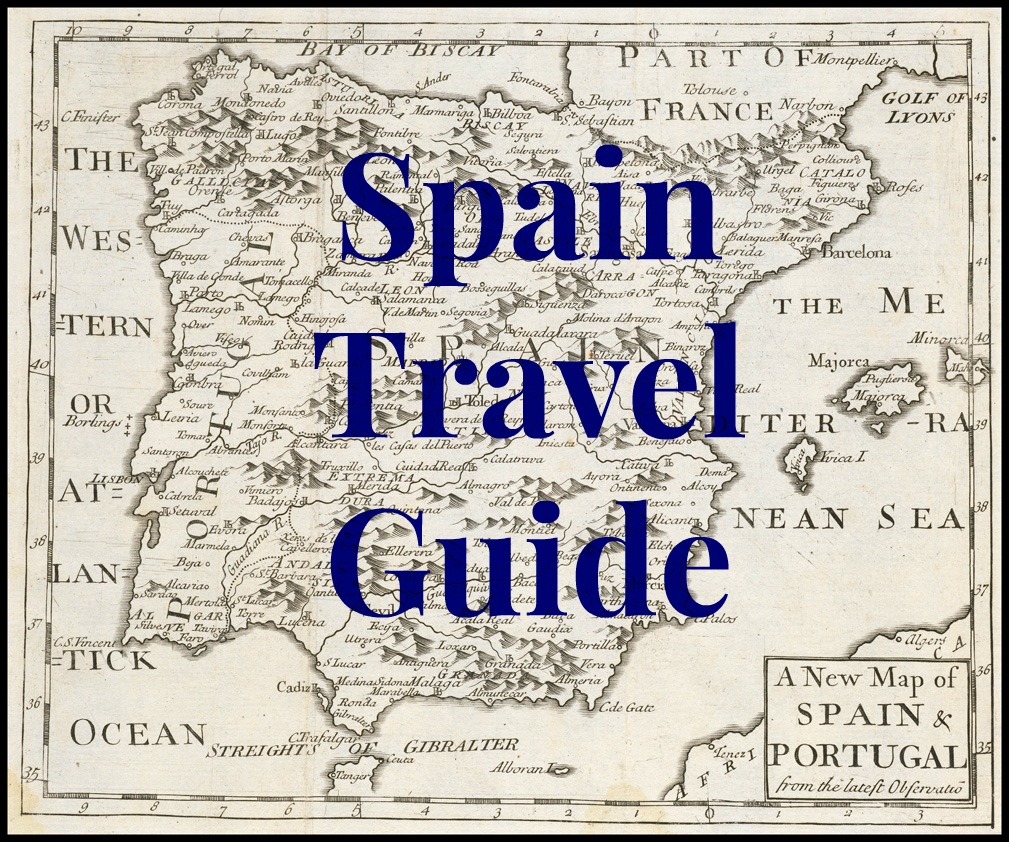 Sam and I just got back from a 10-day adventure in Spain. We had never been before, so we spent months researching and planning. I wish I could have found something like this to help plan our trip – so here you go!  I have highlighted three things to see, plus one thing you must eat in each of the places we visited!
Barcelona: beautiful, hip and braless. Apparently, the no-bra trend is very "in" right now. Barcelona is a beautiful and very hip city, it's also the city that most definitely seemed the most touristy.
SEE:
Sagrada Familia: Gaudi's church and a complete work of art that is still being completed. You need to get tickets in advance online. Worth going inside and we wish we would have bought an audio guide because you are unable to buy them once you are there, you have to purchase them with your tickets. Give this at least two hours
La Boqueria: This is Barcelona's food market. It's packed and a lot of fun. It gave us a great chance to try lots of different types of food in one place. My favorites were of course the fresh strawberry coconut juice and the chocolate stand. It's located on Las Ramblas, which is the main walking street and area. You absolutely have to visit this part of town.
Park Guell: This was a residential area designed by Gaudi that has now been turned into a beautiful park owned by the city. It's not perfectly manicured and definitely has very unique things to see. We liked visiting for a half day trip.
*Bonus – Rooftop Pool: Many of the hotels in Barcelona have rooftop pools and they are worth it! Ours had an incredible view of the city and it was so nice to give our feet a little break for a day.
EAT:
Paella: this dish is everywhere in Spain, but we saw it most in Barcelona. It is a Valencian rice dish with lots of spices, vegetables and most of the time, includes seafood. We decided to try the vegetarian version at the market and really liked it. Sam is not a huge seafood fan, but I think it would be delicious with fish!
Madrid: architectural, lovely and clean. I fell hard for this city.  I didn't have that high of expectations because for some reason, not as many people visit Madrid. They were completed exceeded. It's a beautiful European city with gorgeous buildings at every turn, fantastic history and you can walk the entire thing.
SEE:
Royal Palace: I'm a sucker for anything that involves royalty and this did not disappoint. The Royal Palace is stunning on the outside, but the real treat is taking a tour and looking at the incredibly gilded and ornate interiors. Give yourself half a day to enjoy and take your time. I highly recommend the audio tour, I learned a lot.
Prado Museum: This is such a gorgeous museum and it is busy. We decided to chance it and do the free entrance that they offer from 6-8 PM. It was totally worth it! We had to wait in line for about 45 minutes and then got to roam the museum for free for two hours. We did purchase audio guides, which were helpful since we really only had time to see the highlights.
Retiro Park: it's so refreshing to see a gigantic park in the middle of a city. This one is quite grand and you can easily spend hours exploring. It reminded me a lot of Central Park. We rented a row boat and had such an enjoyable afternoon at the park.
EAT:
Churros & Chocolate: they have this treat all over. We liked the chocolate part better than the churro because they are just plain pieces of fried dough and we are spoiled Americans that are used to have them smothered in cinnamon sugar.
Granada: cultural, detailed and different. This place was unlike anywhere I have ever been before. We drove a rental car from Madrid to Granada – which I actually would not recommend. As our hotel concierge said, "Granada and cars do not mix". The city is a nightmare to drive in and it's just a huge hassle. I would have taken the train in hindsight. Granada is such a fun mix of cultures because it is located so close to Morocco. This means there are a lot more food options and the buildings look different from other European cities. We had our best meal here at a place called Carmela's.
SEE:
Alhambra: stunning, intricate, historical. This place was magical. It's an old Moorish palace that has been restored to immaculate condition and it is just beautiful. We spent nearly an entire day here walking around and exploring because there is so much to see and learn about. You absolutely have to buy your tickets well in advance online.
San Nicolas Viewpoint: so so crowded, but the view really cannot be beat! It's free and we loved watching the sunset here.
Street Performers/Guitar Players: this city comes alive at night. Families and couples all go for evening walks around 10 – 11 PM. It was fun to walk around and watch street performers and listen to people play music.
EAT:
Carmela's: this is where we had our best meal of the trip. It was on the higher end, but every single thing we ordered was amazing. We ate french onion soup, a salad (with ham, of course), homemade pasta with a white wine sauce and a beef and rice dish. It's in the heart of the city.
Costa Del Sol: salty, smoky and sunny. Europeans love to smoke, so you do have to expect a lot of that at the beaches. We tried to do our homework and found a beach favored by locals in Nerja. We rented beach chairs for a day and just enjoyed the Spanish sun. Beware all beaches in Spain are topless and there are lotsa boobs! If you're looking for a beach vacation experience, I would recommend Costa Del Sol over Barcelona. There are many more beaches to choose from and they are less crowded.
SEE:
Balcony of Europe: gorgeous viewpoint above the ocean in Nerja. Free
White Hill Towns: these are absolutely the cutest and reminded me of Greece. We loved driving through town and seeing them.
Malaga: the most underrated stop on our trip. I wish we would have had more time here. Beautiful, walkable city right on the water. We loved spending one night here and would definitely go back.
EAT:
Gelato: I can't leave it out because I had a lot of it on this trip. It's the perfect treat after a day at the beach!
I hope this helps if you are planning a trip to Spain. If you have been, I would love to hear your favorite spots as well!
Happy Traveling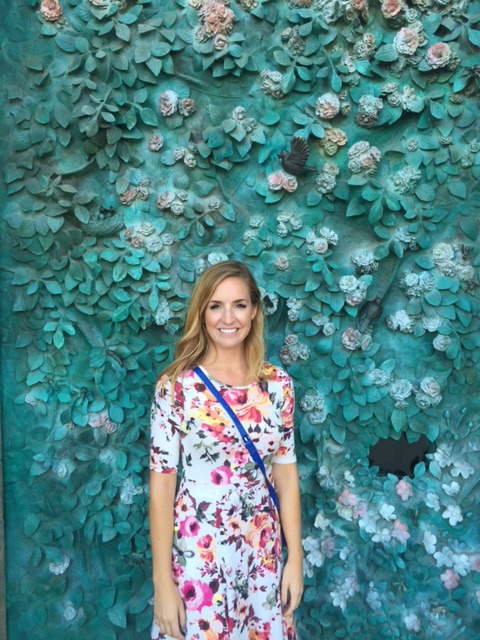 {Sagrada Familia in Barcelona}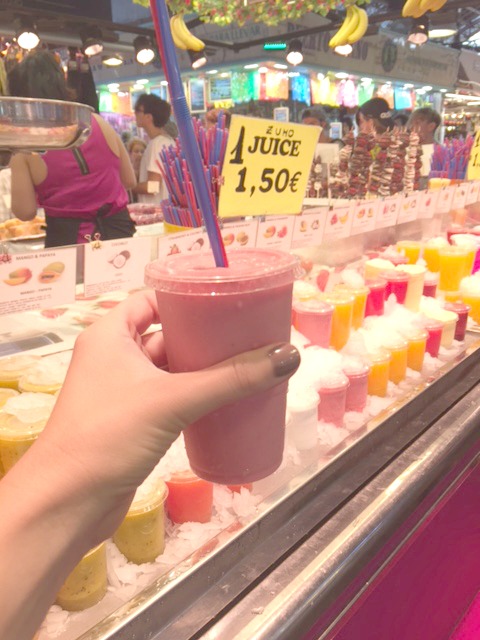 {fresh strawberry coconut juice at La Boqueria}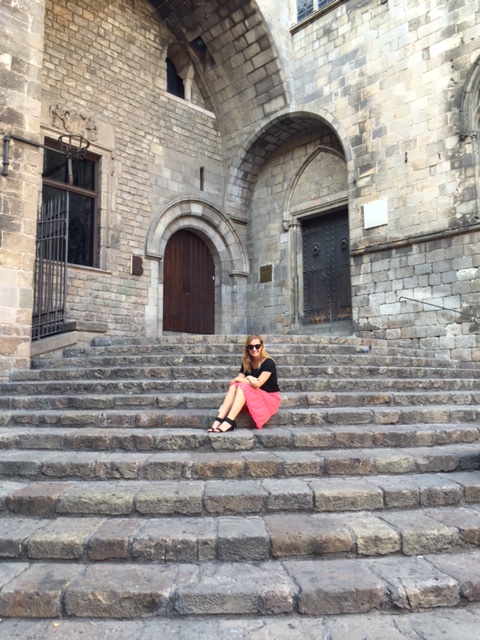 {wandering through Barcelona}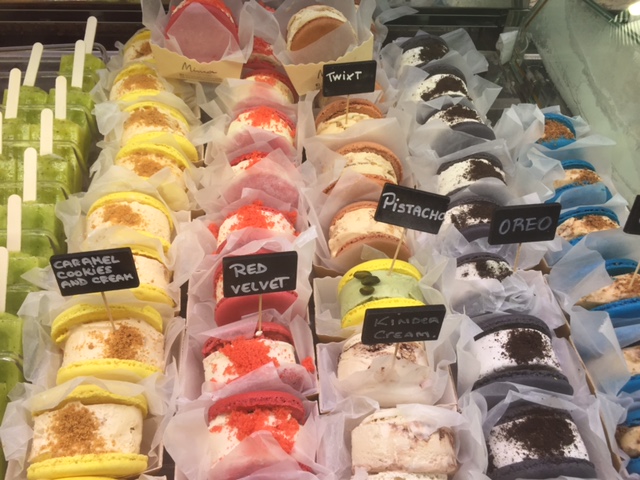 {how come we don't have macaron ice cream sandwiches in the US? best idea!}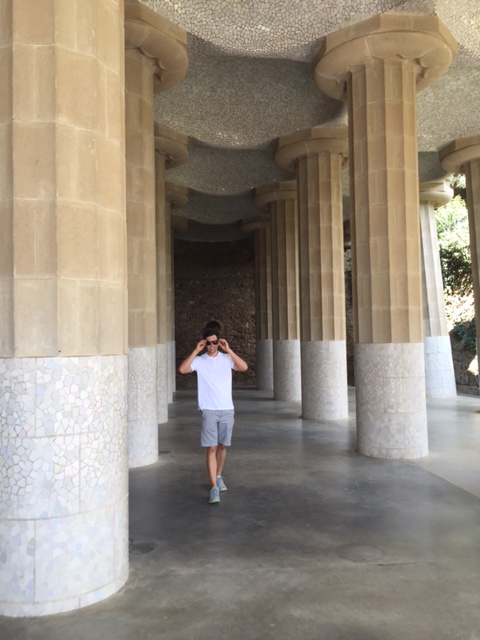 {Park Guell in Barcelona}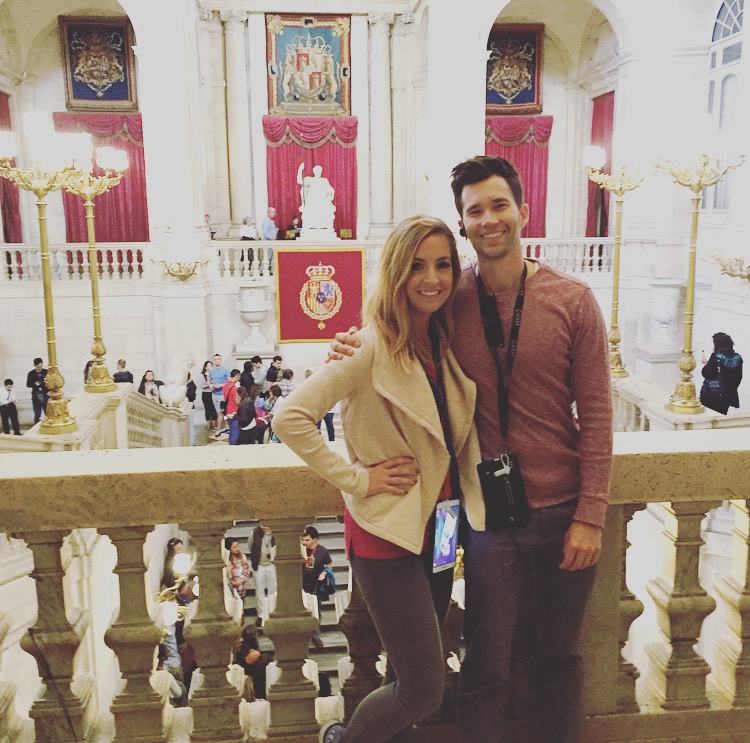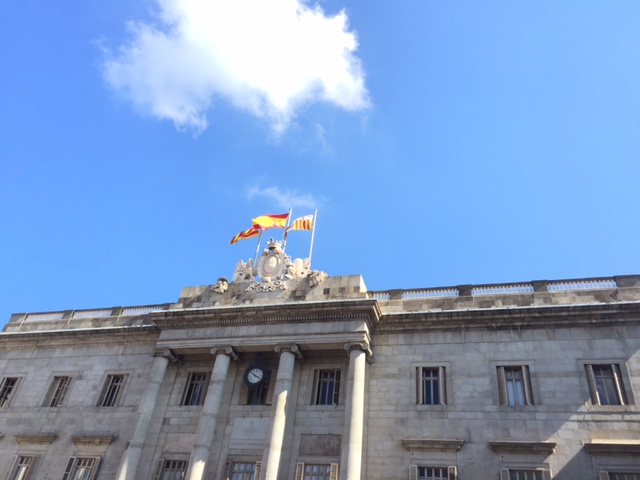 {Royal Palace of Madrid}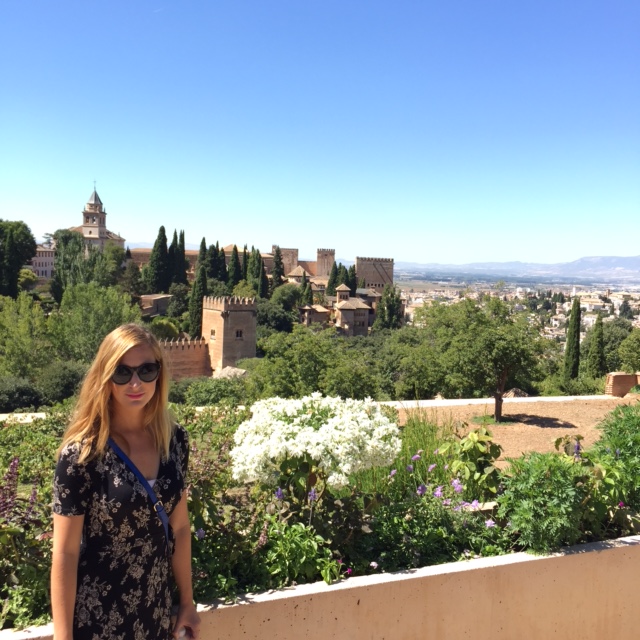 {The gardens at the Alhambra in Granada}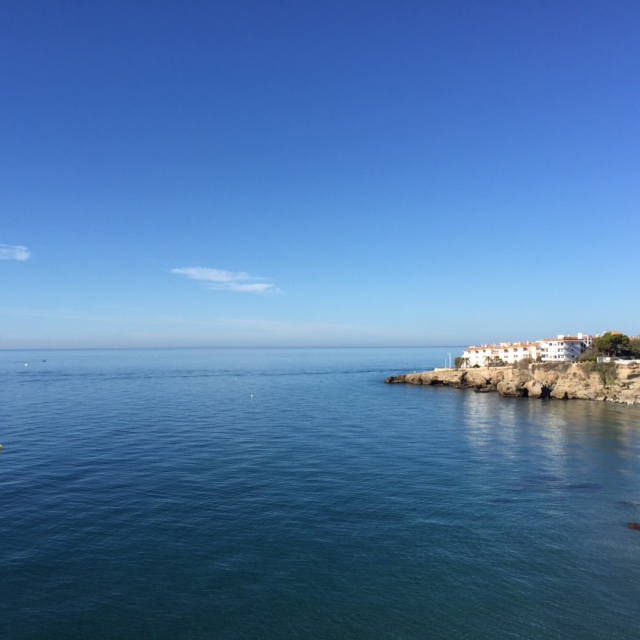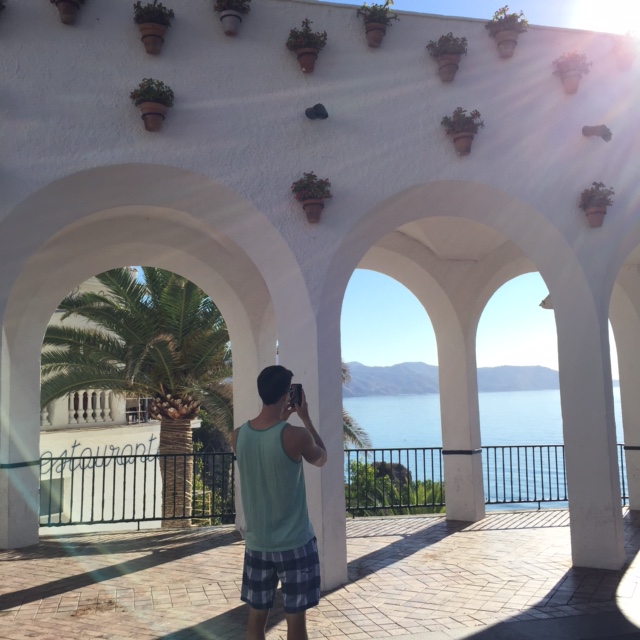 {Nerja}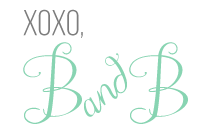 Share and Enjoy