Twin Tested is a series where we try out different beauty and style products that you may be too scared to! This time around we checked out the different options in hair extensions…
Brooke was the daring one and got permanent, while I just got clip-ins. We both had them professionally done, which made a HUGE difference.
But…we wanted to know what people think…watch here promise it will be worth it!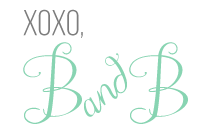 Share and Enjoy