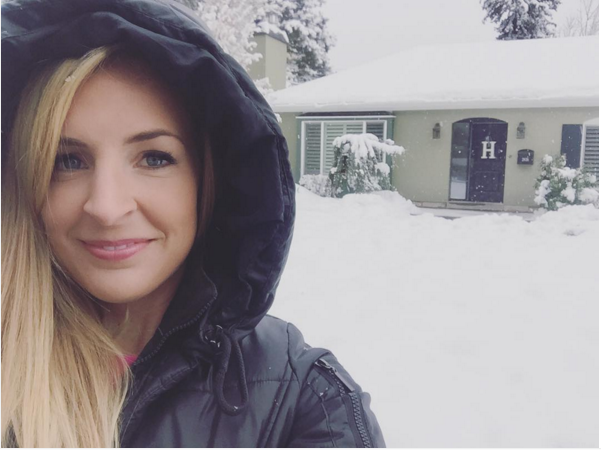 Sam and I just bought our first home together. No one tells you that you literally go through every emotion when going through the home buying process: excitement, fear, dread, regret, happiness, fear, excitement and on and on and on. We are finally moved in and are so content to finally be living in the home. I have to say, the two things I am most pleased with are the garage and no longer having to share a bathroom with my husband! I was telling Sam that I know I shouldn't base my happiness on material things, but having more space has definitely put a pep in my step. I can't wait to make it our own and decorate, but I seriously need your help! I am the type of person who loves a lot of different styles, but really has a very difficult time picking just one. I want our home to be comfortable and inviting, but also classic and structured. I know, I'm a mess, huh? Well, our most daunting project is decorating the living room, which currently houses one teeny side table. I need advice on everything: paint color, couches, coffee table, etc.  Here are a couple things I love, but please send me your favorite places to shop for furniture!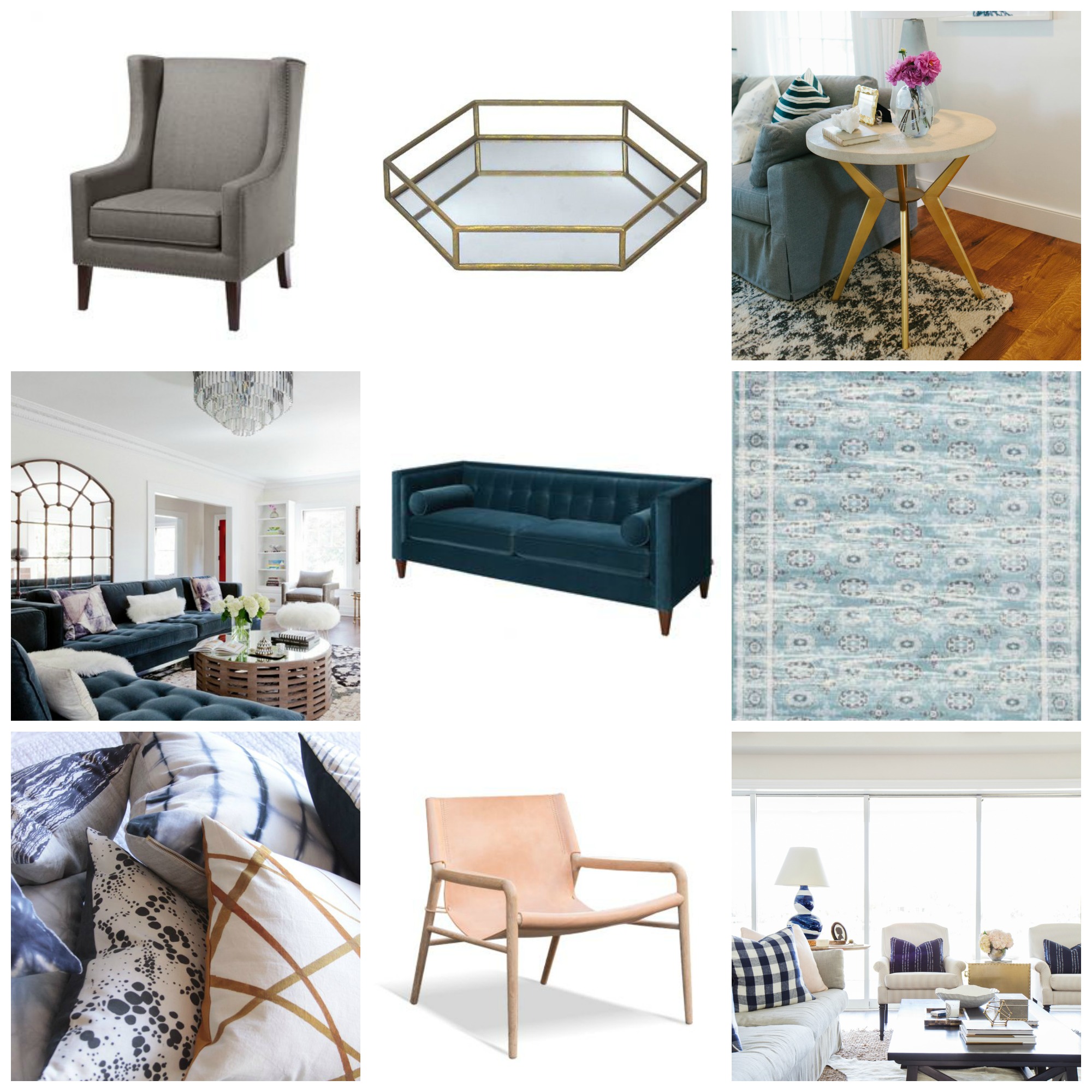 (Is it that obvious that I'm obsessed with blue and gray?)
Photo sources from L to R: Joss & Main here, Target,   Studio McGee , couch, Rug, pillows, chair, living room
It also helps when you have adorable neighbors that drop off a basket of cookies that are shaped like little houses. We love our neighborhood and feel so lucky to be there!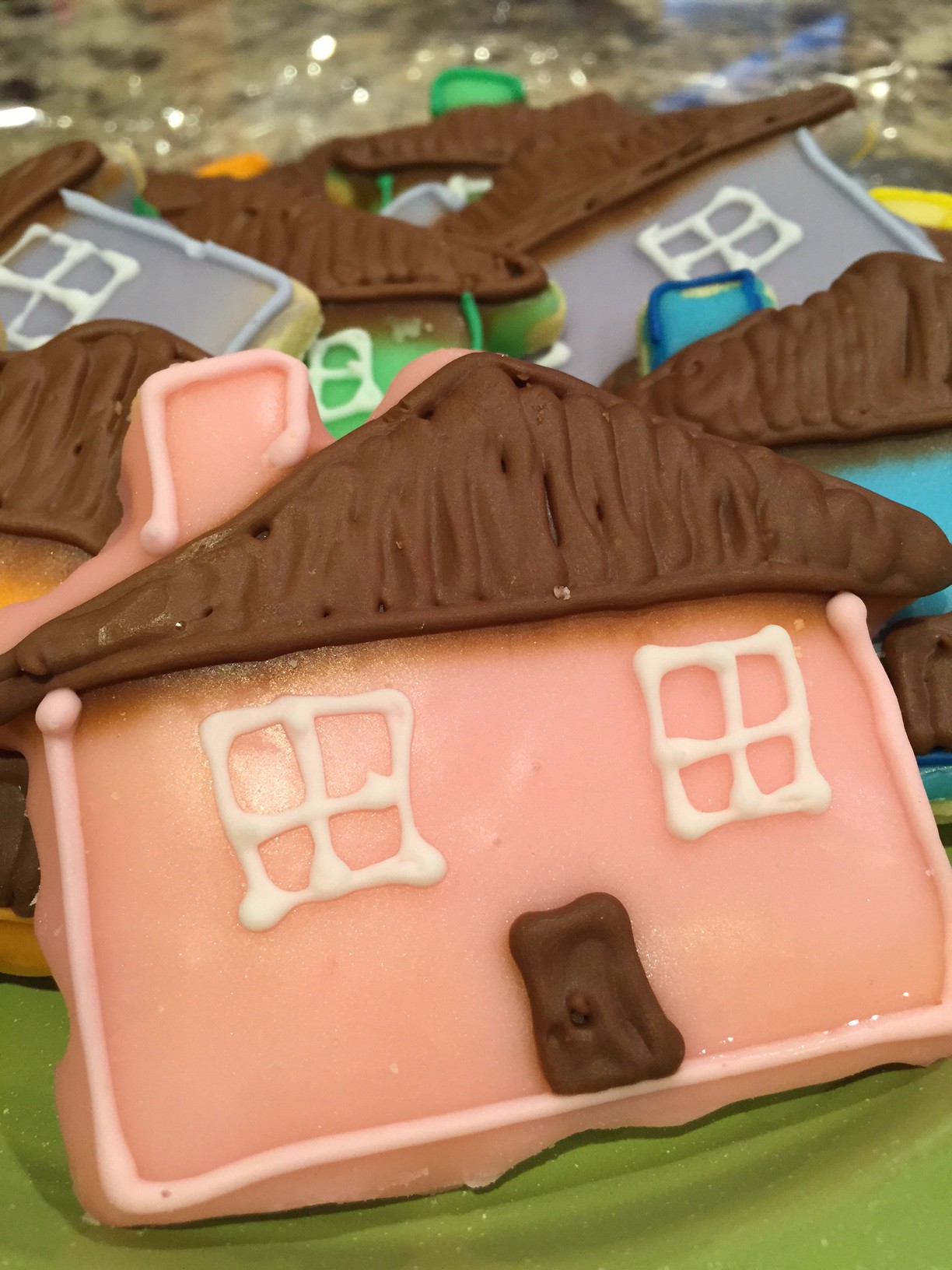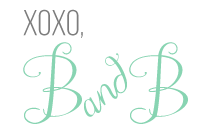 Share and Enjoy