Sam and I went on a quick little trip to Chicago a few weeks back and it has taken me that long to narrow down my top favorite activities and restaurants. We went to visit friends and family and were so pleasantly surprised by what a beautiful city Chicago is! We only had three and a half days in the city, so we really tried to make the most of it and fit a lot in.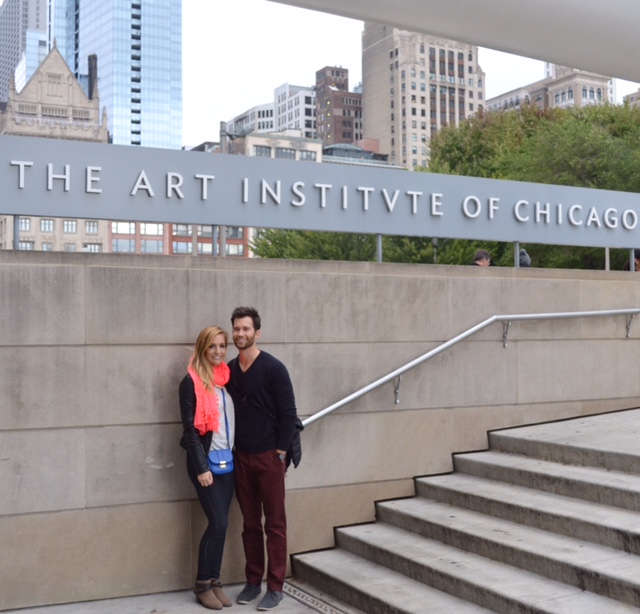 10. The Art Institute of Chicago: this was probably my favorite thing we did the entire trip. I love art museums and this one is chock full of beautiful art. Not only that, but it reminds me of one of my favorite movies "The Vow", when they get married in the museum! $25 for adults. Click here for more information.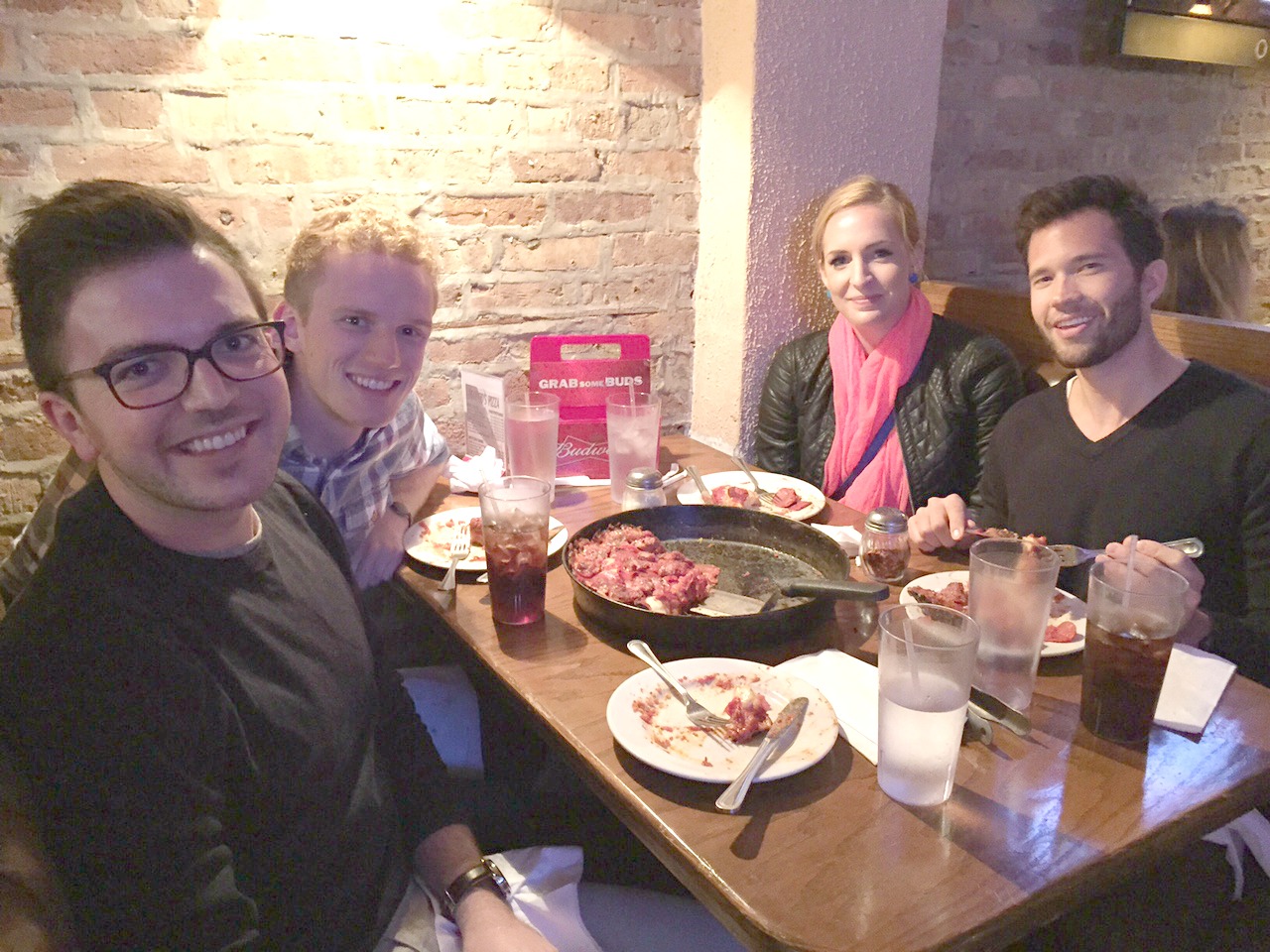 9. Deep Dish Pizza: totally and completely worth all of the hype. Collin and Ben took us to their favorite neighborhood spot Pequod's and I have been craving it ever since! I liked this kind because it didn't have a 3 inch layer of sauce on top of the pizza and the crust caramelized into cheesy deliciousness. We got one pizza for four people and were stuffed! You can look at the menu here.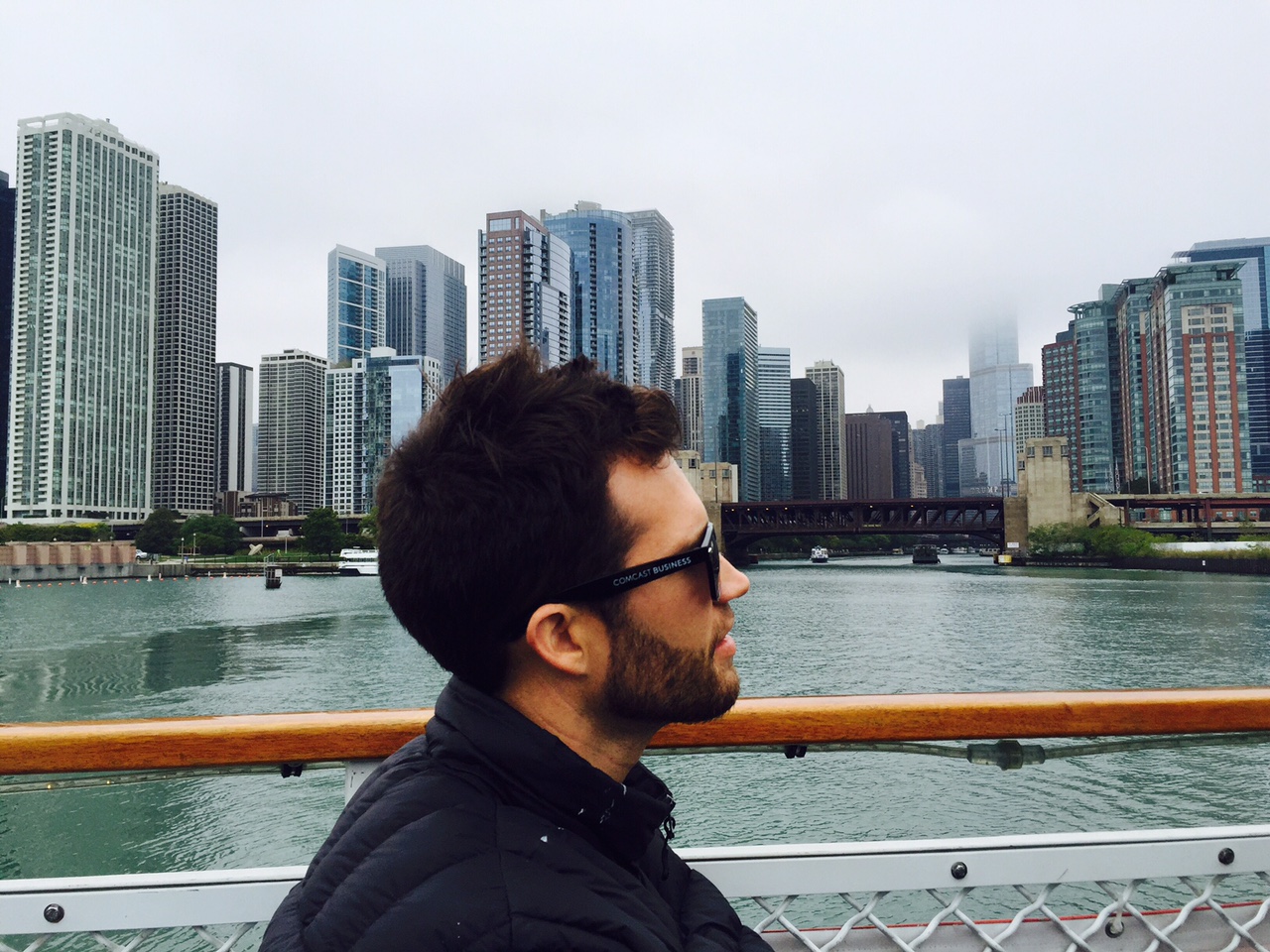 8. Architecture Boat Tour: it's everyone's favorite for a reason. You get to see the city from a completely different angle, along with getting a healthy dose of history. We also had a hilarious tour guide, which always makes it more fun. We went during the day, but I've heard it's magical at night. $40 Click here for more info.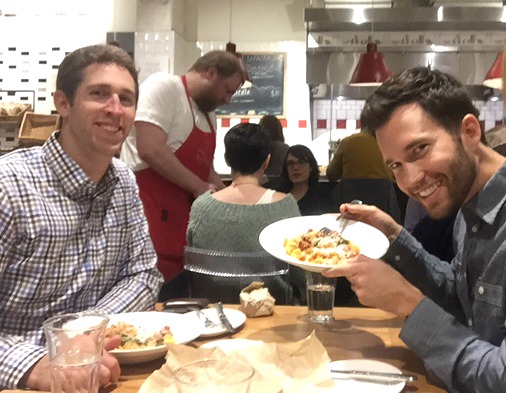 7. Eataly: basically food heaven. It's like a huge Italian grocery store with little restaurants throughout. Most importantly, they had a pasta only restaurant that was fantastic, along with a gelateria and crepe shop. Yes, I did try all three

You can get more information here.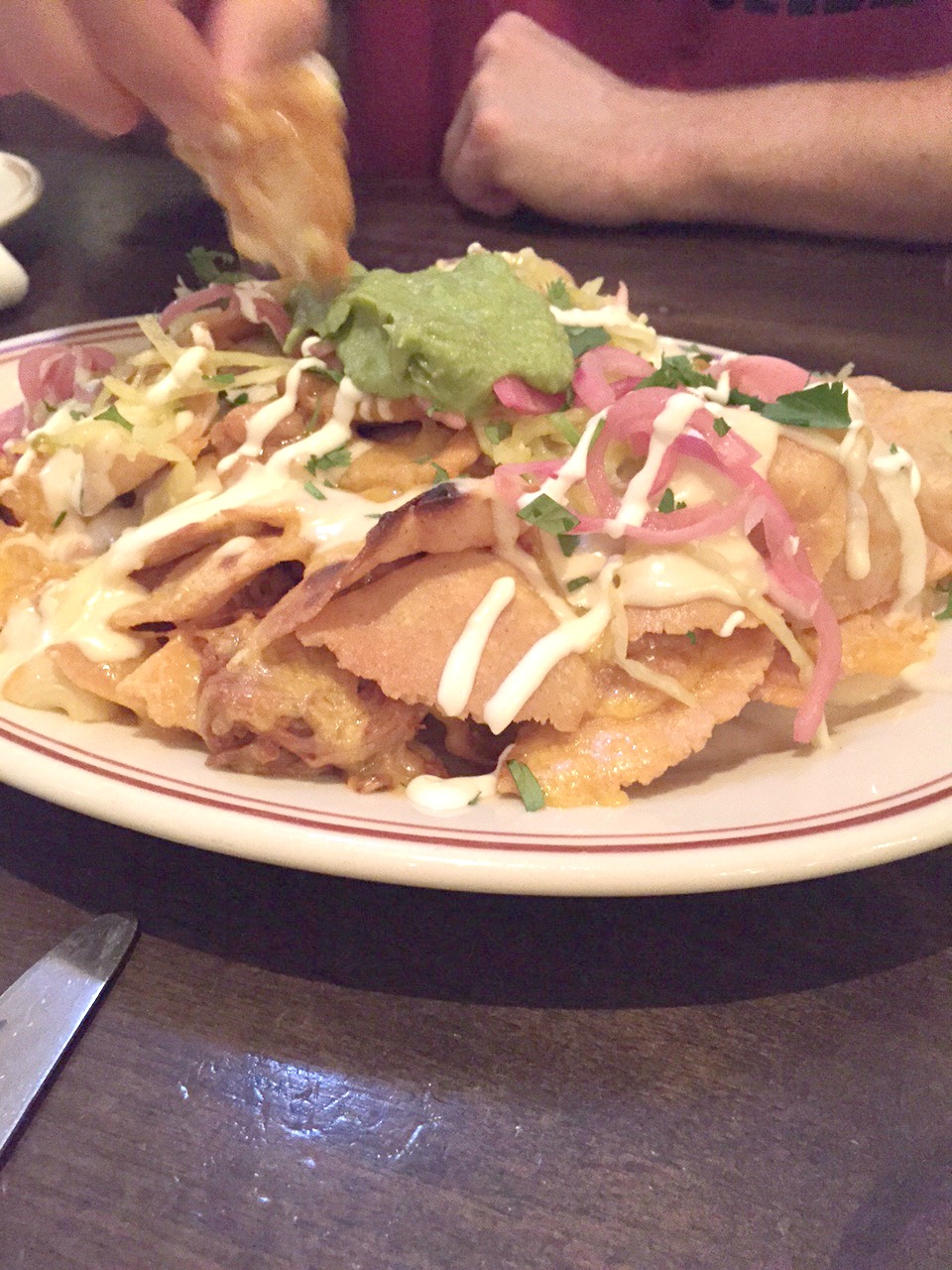 6. Little Goat Diner: we flew in super late, but our friend Nate took us straight here for a little snack and we were so happy he did. We got chicken and waffles, the best nachos ever, and a delicious chocolate covered ice cream sundae. That's how we do "snacks" around here! You can look at the menu here.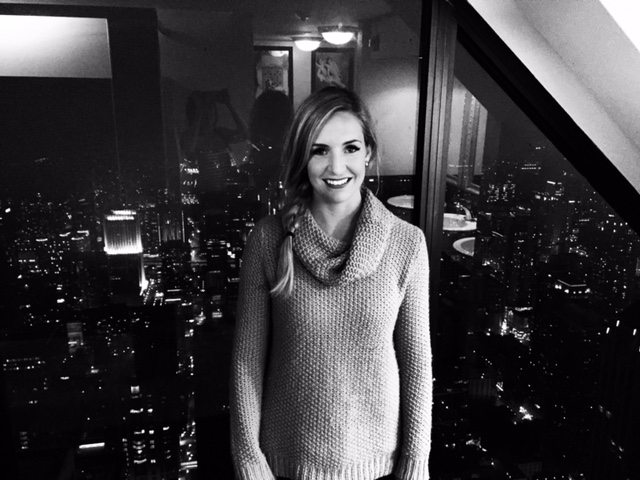 5. John Hancock Building – bar level: not sure what a secret this is anymore, but instead of paying for the viewing level, go to the bar and order some drinks and dessert while enjoying an amazing view of the city. The funniest part is that the best view in the building is in the women's restroom and yes I did ask a stranger to take a photo of me in there.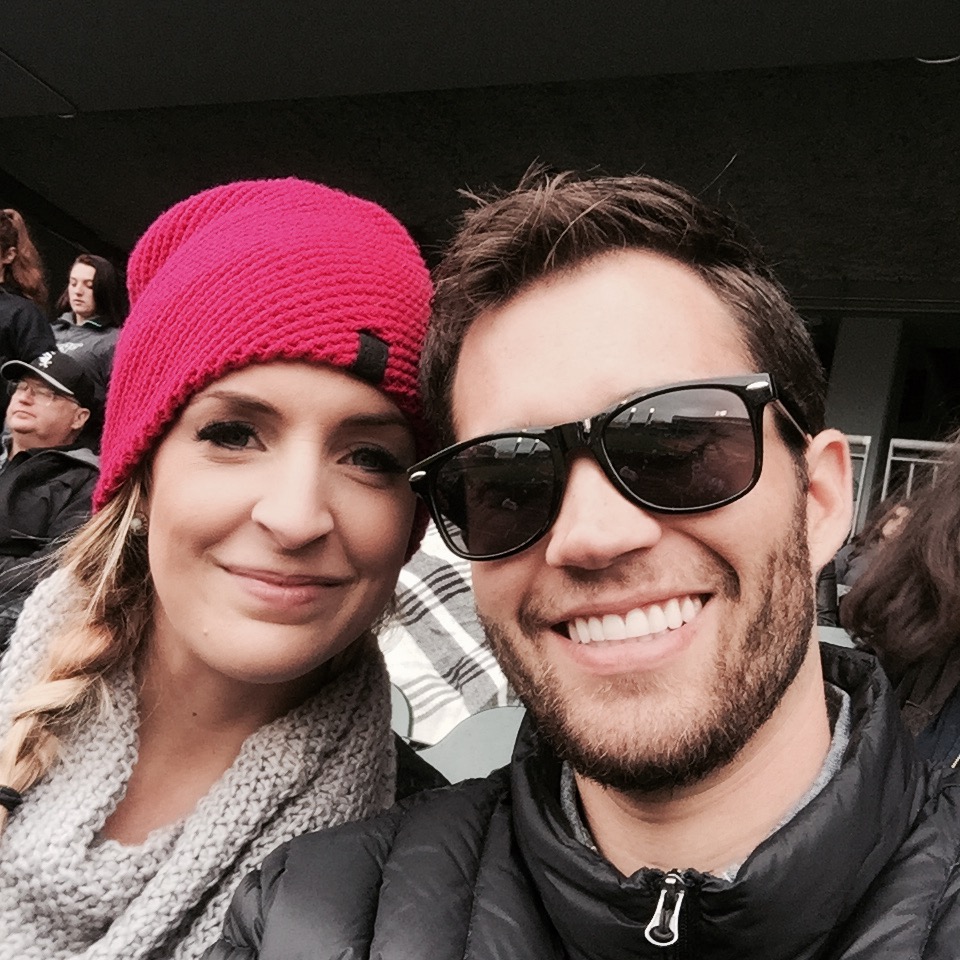 4. Baseball game: Sam loved this. Chicago is a baseball city, so it was a lot of fun to just go and see what that is like.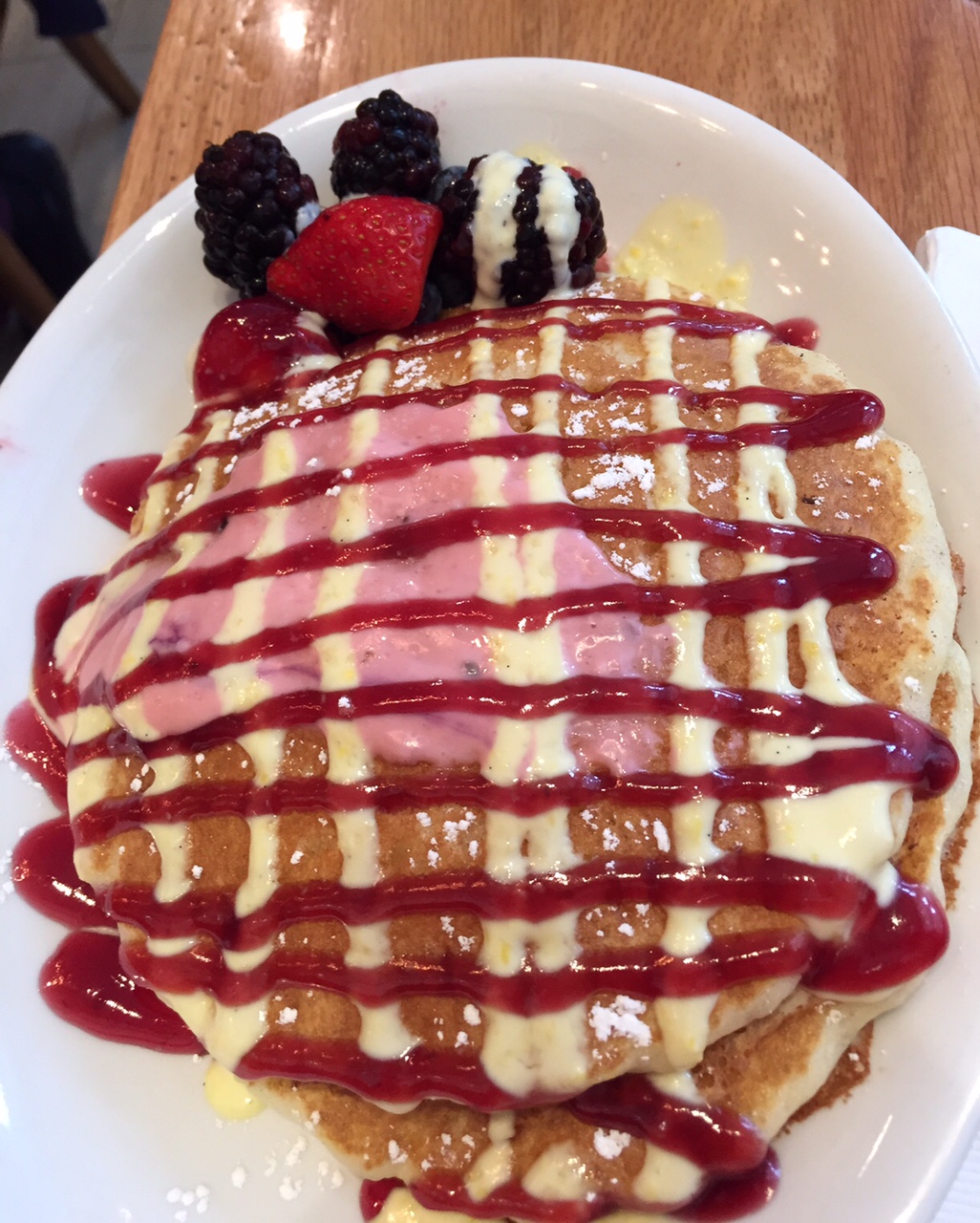 3. Millenium Park: this is a must and it's totally crowded with tourists, but it's fun! After you take a little walk, make sure to stop for breakfast at Wildberry. It was one of the best breakfasts we've ever had. Thanks to our friends Nate & Allie's advice we ordered a skillet, wild berry pancakes and cinnamon roll french toast and then died of happiness. Click here to look at the menu.
2. Second City: this is where Tina Fey and Amy Poehler learned how to do comedy. Do I need to continue? We laughed SO hard throughout the entire show. You feel like you are watching the next big thing in comedy, well because you actually are. Prices vary, you can get information on upcoming performances here.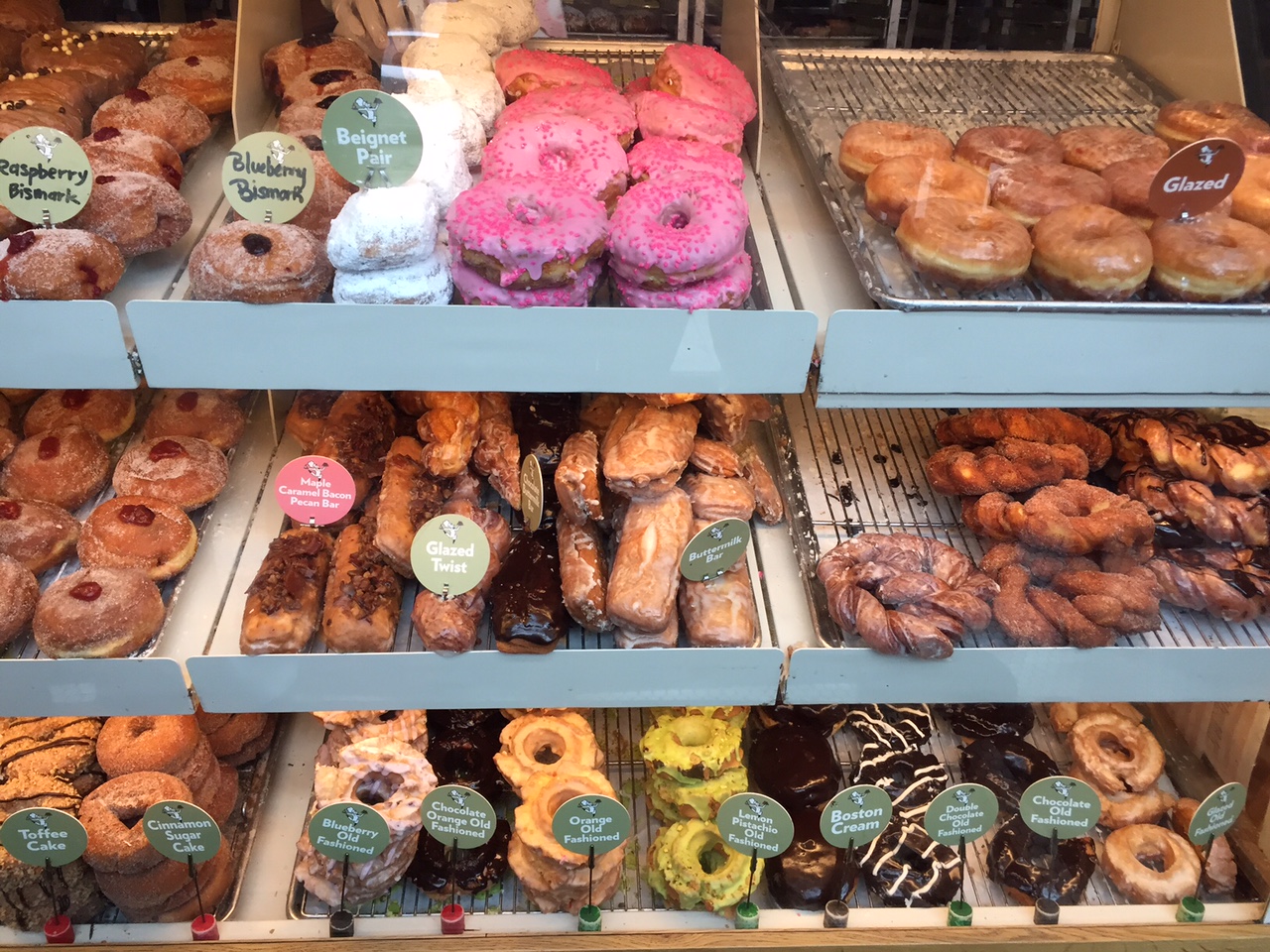 1. Wicker Park: such a fun up and coming, sort of hipster neighborhood that is perfect for walking through. We started with Stan's donuts (I had a chocolate frosting covered nutella filled piece of heaven, honestly the best donut I've ever had). Then walked through some fun boutiques and shops, they even have a little farmer's market at the park on the weekend. We ended with some delicious mexican food at Blue Star.
Huge thanks to Nate, Collin and Ben for being our tour guides around the city! We had so much fun with you and can't wait to come back.