Thanks to the amazingly warm Fall we've had in Utah, Britt and I have been able to stick with our trail running without freezing our tootsies off. We both try to workout at least 5 days a week (to balance out all of the cookies that we eat) and it's nice to break up time at the gym with some fresh air. It's also a lot easier to convince yourself to go running when it is sunny outside and you aren't worried about slipping on ice! We thought it would be fun to share our top three favorite trails in the Salt Lake area. We are always looking for new ones and would love to hear about any trails that you love!
1. Pipeline: This is a popular trail up Millcreek Canyon. It has the perfect amount of up's and down's without making you want to puke. We love this trail year round – it doesn't get prettier! The only thing to know is that on warm weekends, the trail can get a bit crowded because it's awesome and a lot of people love it.
2. Bonneville Shoreline Trail: We were introduced to the Salt Lake portion of this trail a few years ago.  We love it for it's steady, flat path and gorgeous views of the valley. Perfect to do right around sunset! It's also great for mountain biking.
3. Sugar House Park: The park feels new thanks to the extended bike path and tunnel being completed. Since we are both huge babies and hate to go trail running by ourselves (Britt is positive she would be eaten by a mountain lion), this trail is perfect for solo runs because the park is always filled with people. It's super accessible and open year round!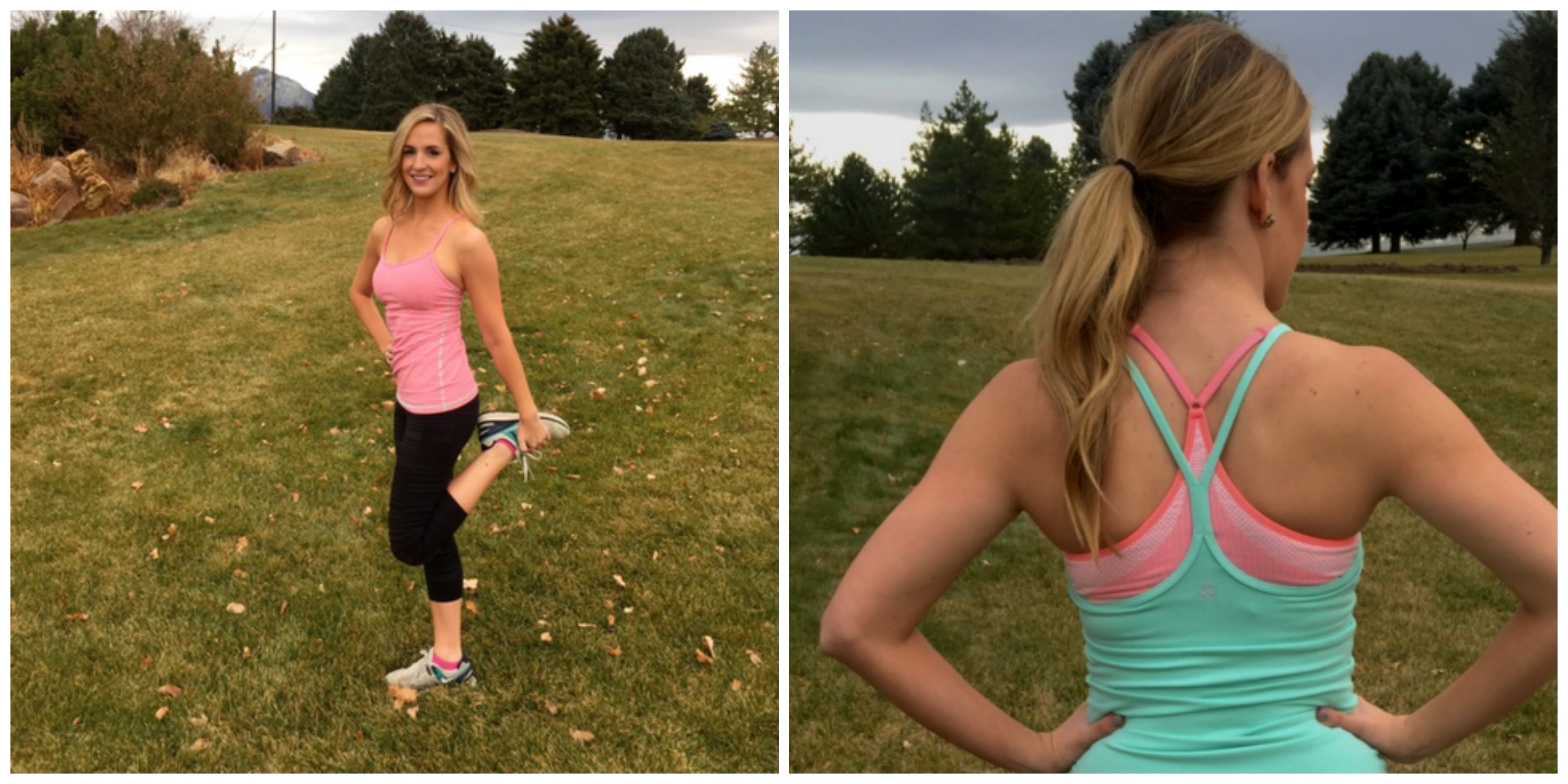 *Clothing from Lululemon at Trolley Square. We love their comfy tanks with built in bras! #TrolleyHoliday