Most of you know Brooke and I love a great faux glow. Our favorite is usually a personalized spray tan, but those can be pricey so we save them for special occasions. With all of Brooke's wedding festivities happening (wedding showers, engagement photos, etc.) we wanted to find something she could use at home whenever she needed. We finally found three products that have great results and great SMELLS without the high price!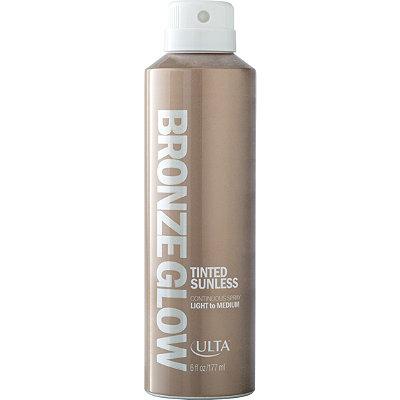 BRONZE GLOW TINTED SUNLESS CONTINUOUS SPRAY $9.99
This is literally a spray tan in a can, but you can use it dozens of times instead of just once. The light liquid spray easily rubs into skin and stays on SO well! Even if you shower, it will stay on your skin for 3-4 days. We loved the warm color it added and most importantly, the lack of smell it has. At less than ten bucks, it is definitely a must have!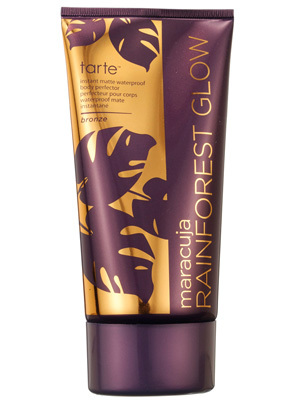 MARACUJA RAINFOREST GLOW INSTANT MATTE WATERPROOF BODY PERFECTOR $39
This is for those mornings when you forgot to put on sunless tanner the night before and you need INSTANT results. It is like a nice warm bronze concealer for your arms and legs. It does go on matte, but you can easily see where you are applying it because of the dark, instant color. I'm a huge fan and even used this on my face and loved the results. It is a little more on the pricey side, but a little bit goes a long way and this should last you dozens of uses. The best part of this one is the scent, it is so subtle and does not even smell like a fake tanner.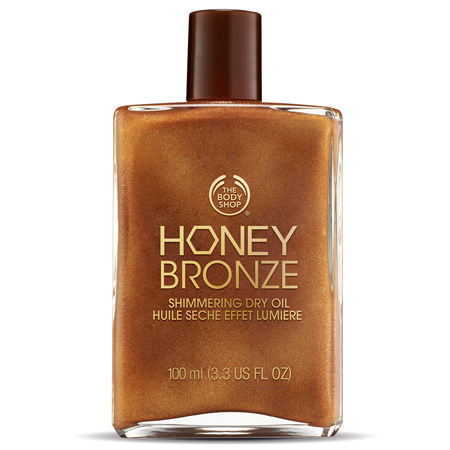 HONEY BRONZE SHIMMERING DRY OIL $22
This stuff is unlike anything we had ever seen before. It goes on your skin in a shiny liquid form and then dries in about two seconds. If you're wondering how celebrities get those tan, shiny legs, this is how! This stuff is very easy to apply because you can see exactly where you are putting it. It also is very moisturizing because of all of the natural oils in it, but it does not end up looking greasy. We loved the scent of this one, it is really natural and light.
So there you have it! How to get a fake tan three different ways. We got all three of these products from Ulta. You can click on any of them for a direct link to buy them on www.ulta.com. Have you tried them? What is your favorite fake tanner?