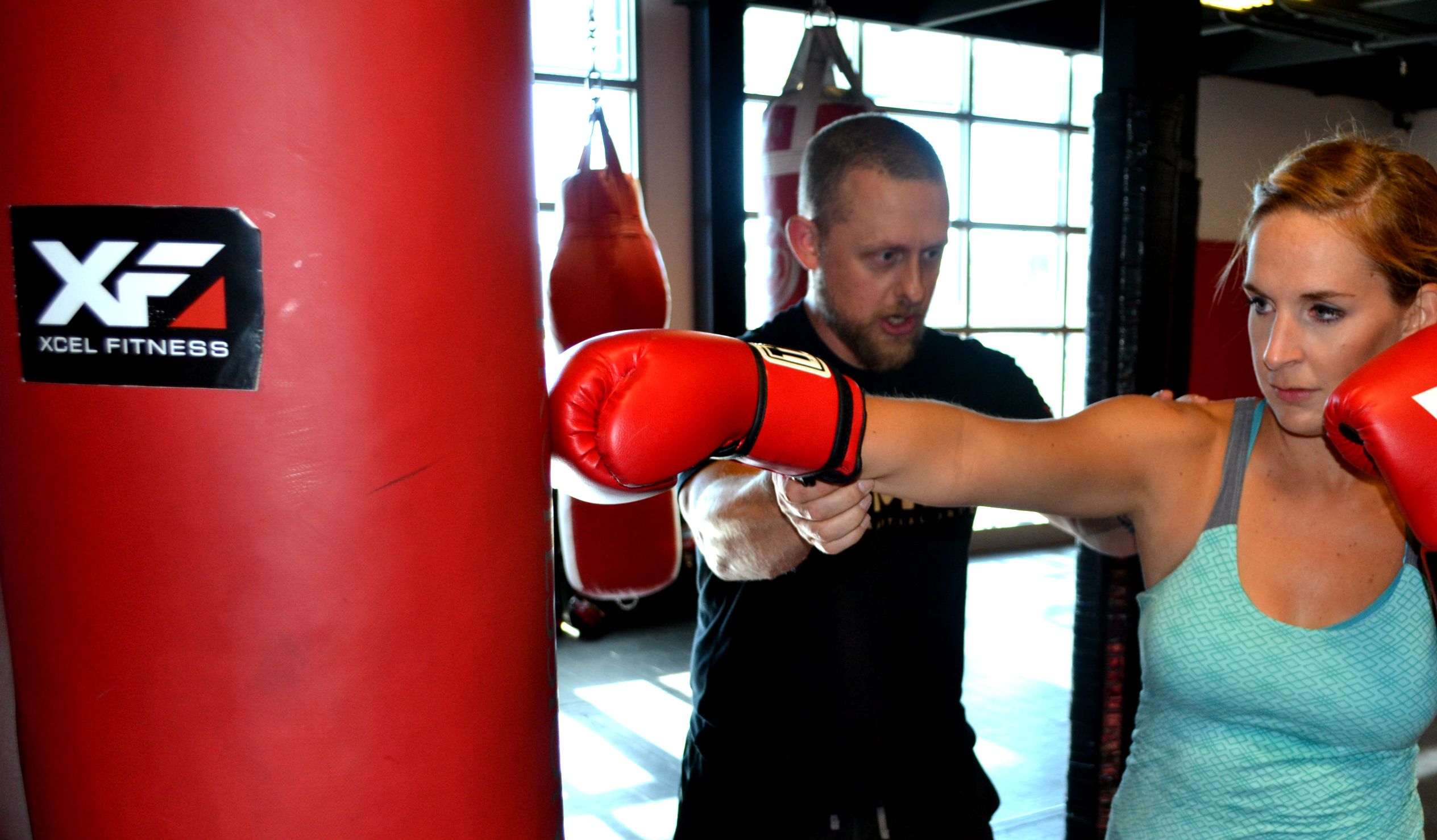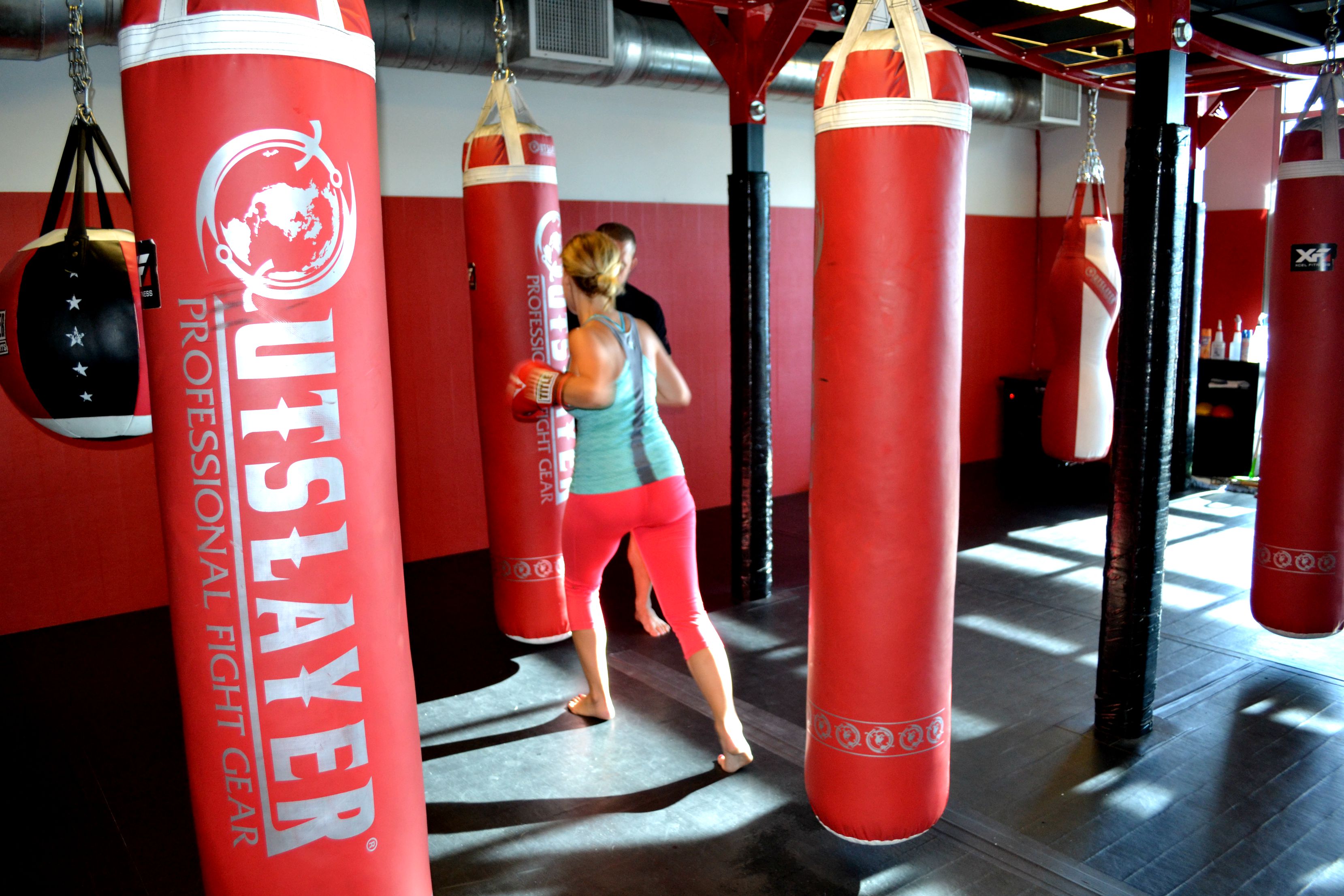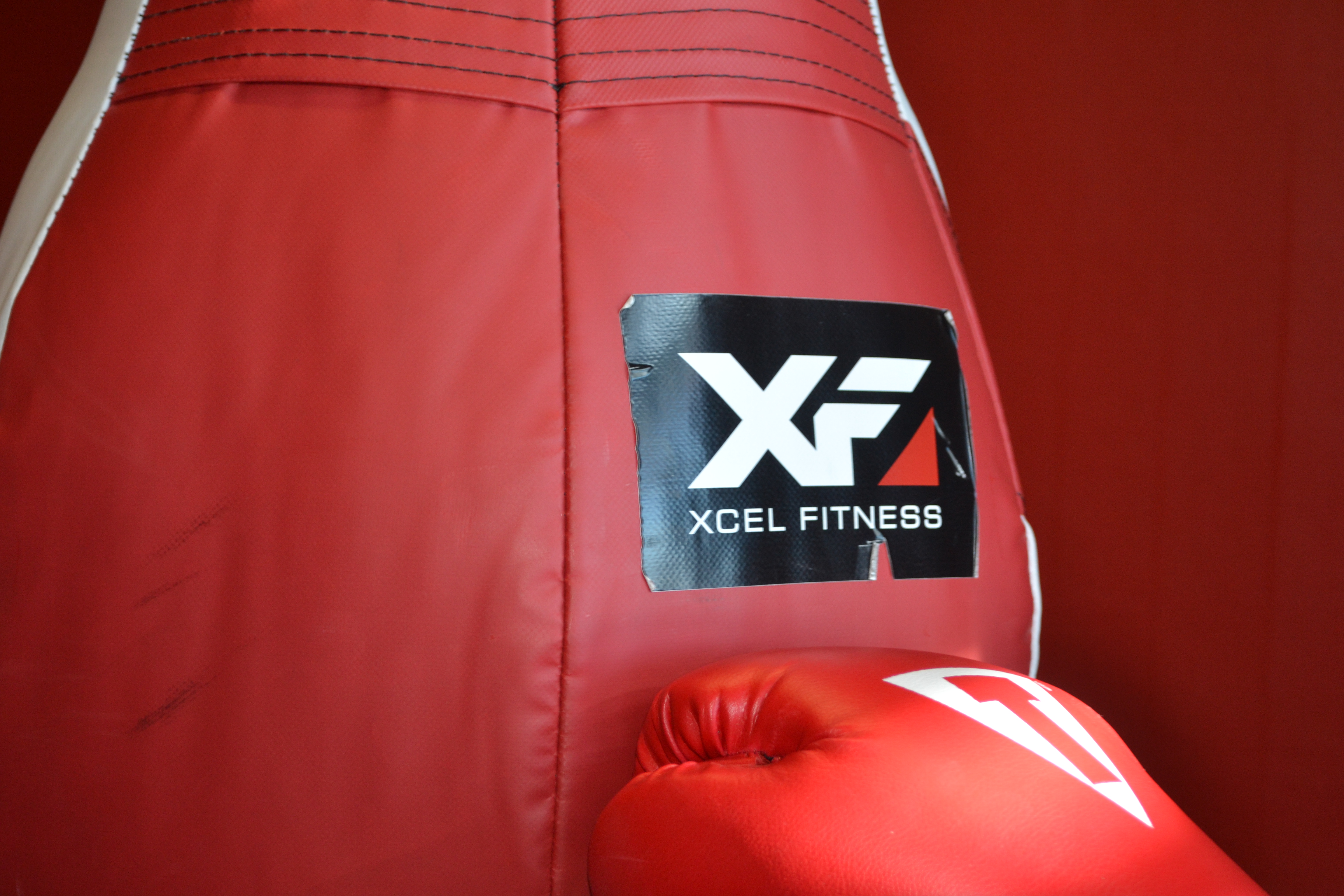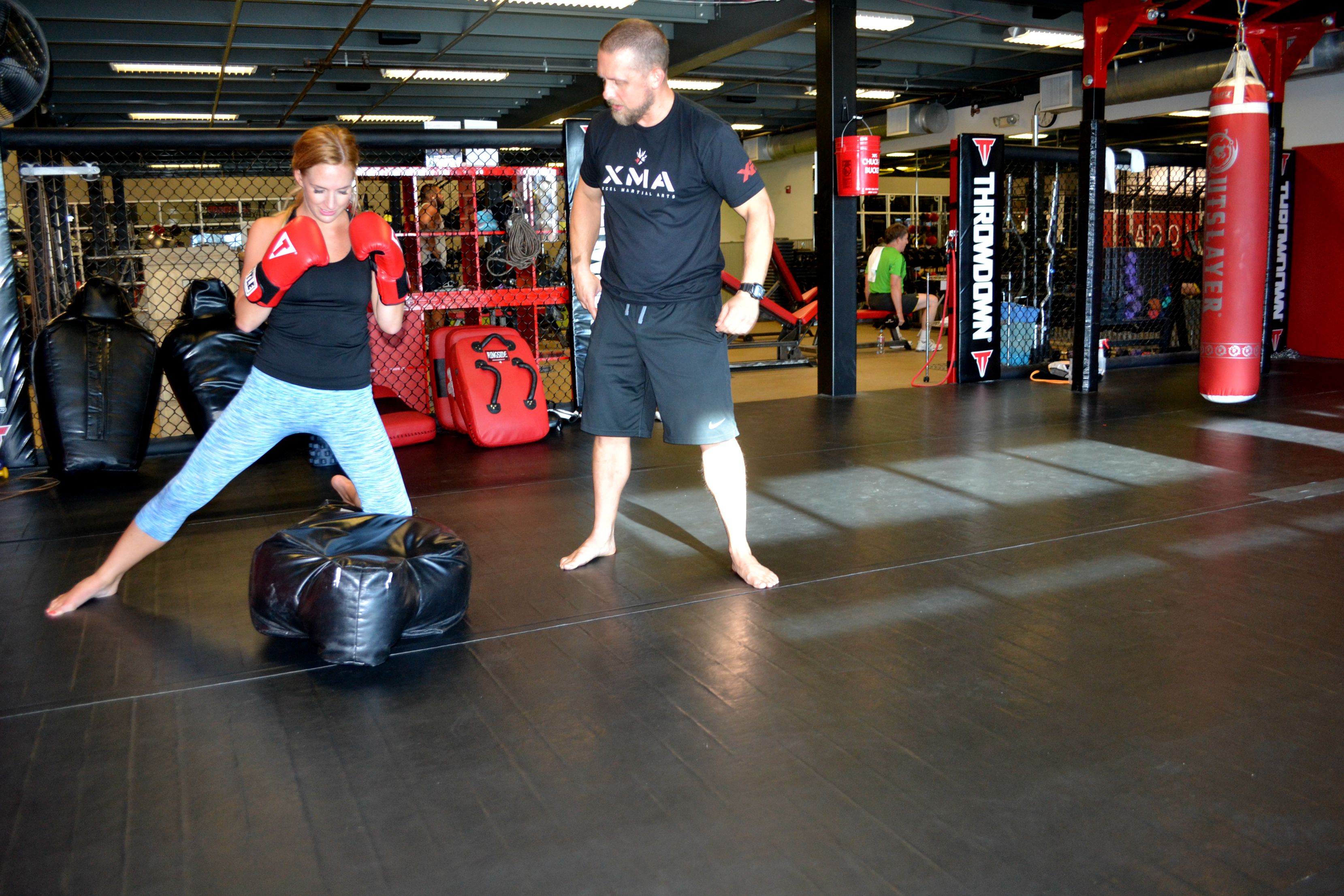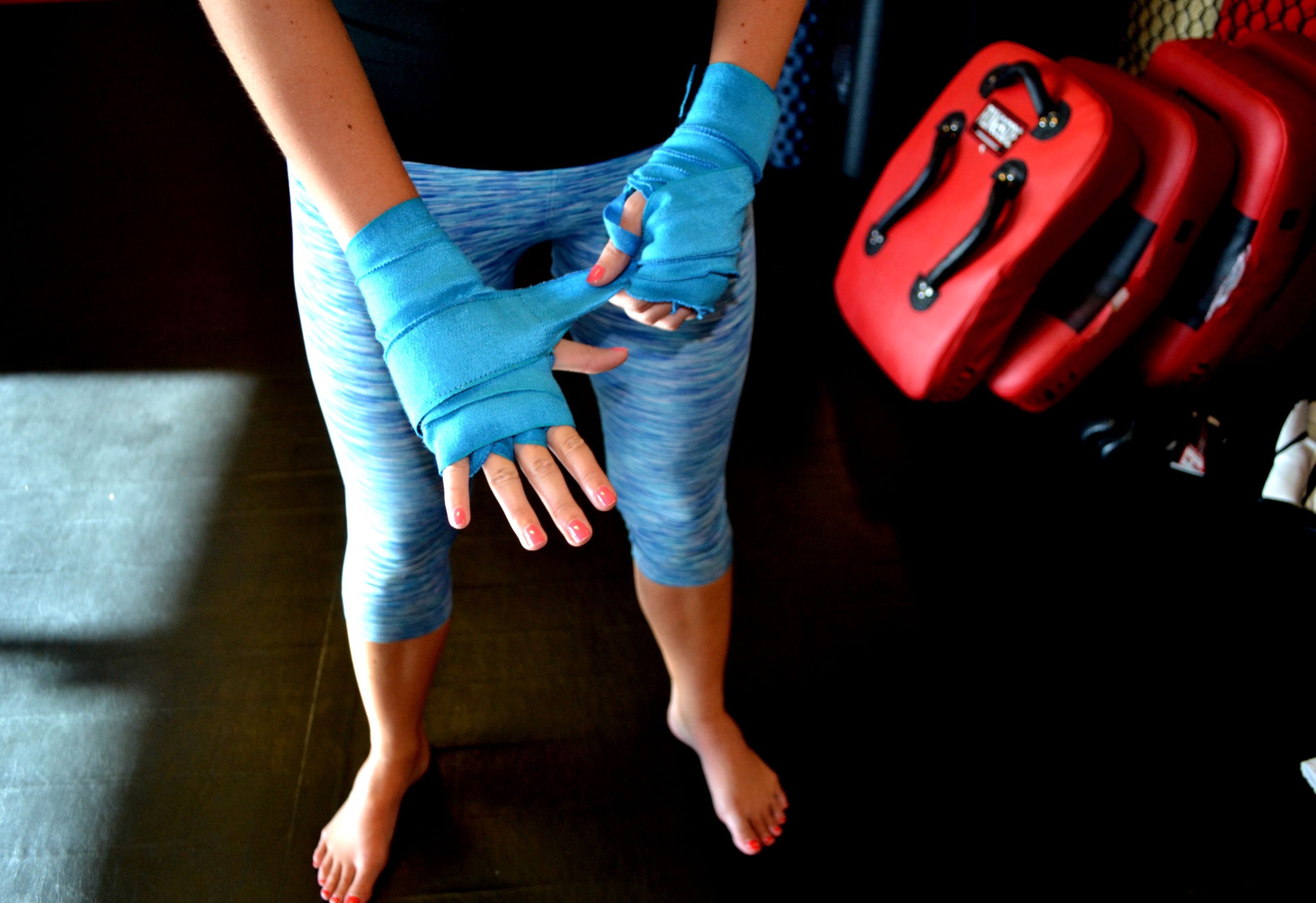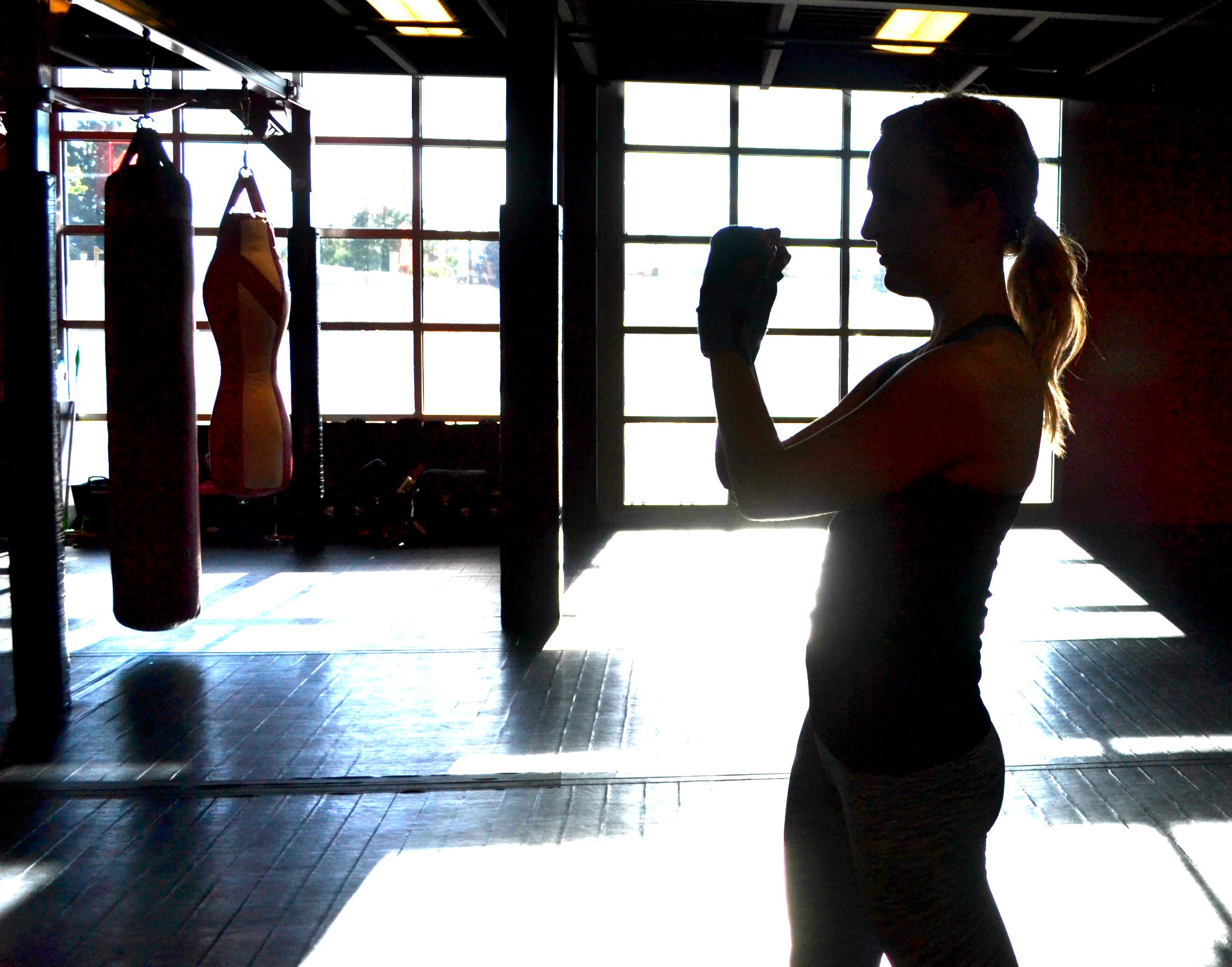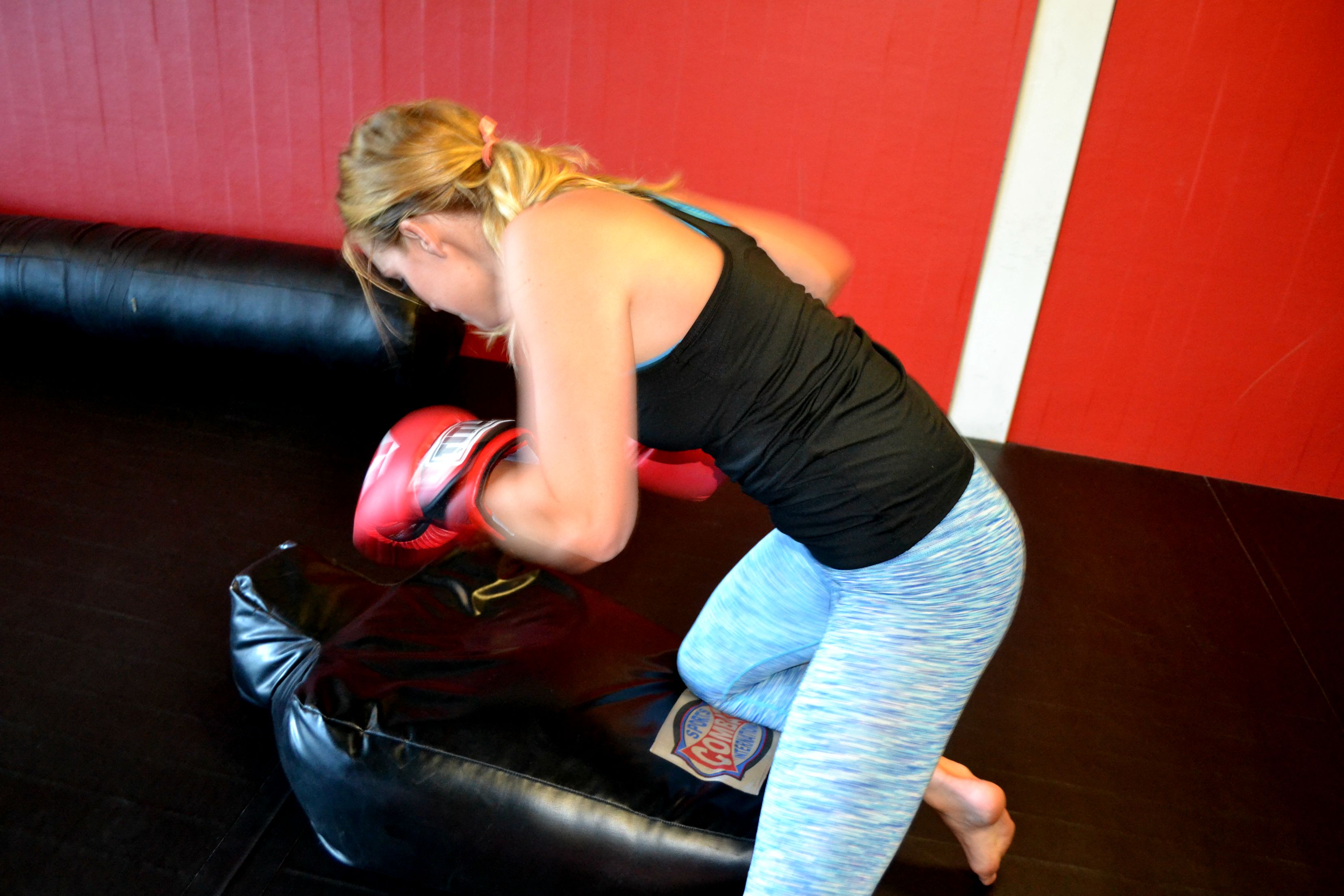 Spoiler alert: we didn't actually audition for the Bad Blood music video (Taylor told us we're not tall enough), but we did try boxing! Britt and I are up for pretty much anything when it comes to fitness. We love to try new things and get out of our routines. Britt started going to a boxing class and raved about it all the time. I was really hesitant for a few reasons:
- I have weak hands/wrists. (I'm a wimp)
- I don't want bruises all over my body (I wasn't aware that they have shin guards for you to wear in the boxing studio)
- I won't look cute/calm/pleasant while doing it (you know that's why we all love barre class!)
She talked me into attending a class this week when I complained about needing more cardio. So I headed down to Xcel Fitness, signed up for the XMA strike class, and it was an awesome experience! I started out quite nervous and reserved with all the punches, kicks, and knees. Jess, the instructor, was having none of it! haha. He quickly showed me the correct form and made me feel more at ease and comfortable with the gloves and punching bag. After a while I discovered a rhythm and started to really enjoy it. The class is great because it is truly a full body workout. In between boxing sets you are doing burpees, push-ups, and weights. I will definitely be going back. Now, I just need to find a solution for that horrible smell that you find in freshly used boxing gloves

A couple things to know about boxing if you decide to try it:
1. You need to buy your own hand wraps. They only cost a couple bucks and they save your hands! They add the cushion you need between your gloves and your skin.
2. You sweat a lot! It's a tough workout, but you feel so tough doing it.
3. You burn anywhere between 600-1,000 per hour boxing. Amazing!
Any fun workouts we should try next?