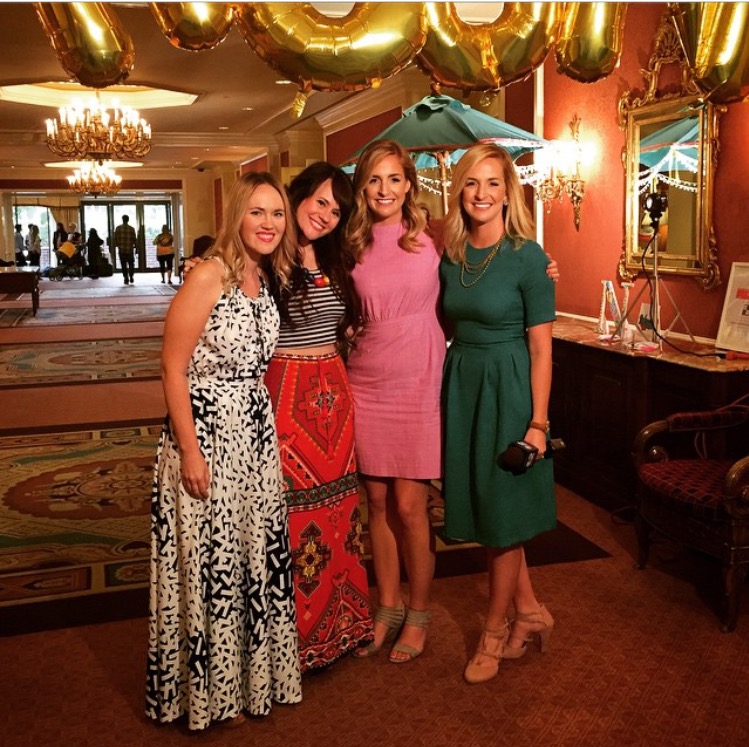 Britt and I were lucky enough to interview bombshell sisters Emma & Elsie of 'A Beautiful Mess' while they were in Utah for the SNAP Conference. What started out as a bakery and vintage clothes shop for the sisters has turned into a hugely successful company and brand. The two could not have been sweeter. And they don't try to… but they just ooze cool vibes.
Here is our quick interview with them:
Q: Why are you guys in Utah?
Elsie: We are in town speaking at the Snap Conference about being creative
Q: If you go online and see a new trend, you guys are the trendsetters and probably started it. What do you guys think is next?
Elsie: My favorite trend is the color blush. It is what I want to buy for my clothing, paint my walls, just everything.
Emma: I do a lot of cooking and recipe development at our site so I am really excited about different flavors for spring like lavender, lately I have been putting lavender in everything. Drinks, brownies, everything.
Q: You guys are sisters, we are sisters. How do you guys get along?
Elsie: It's really bad. No (laughing) we love each other. We are normal people so we have little fights and stuff but we have really open communication and also, I mean – we're best friends.
Emma: We have different strengths and weaknesses, you guys might be the same I don't know, so we try to kind of focus in on "oh Elsie is really good in this area so I'm going to let her make the decision" and not try to be the leader all the time. I think that helps us kind of come together and make projects happen.
Q: For the people that are not familiar with your website you guys also have 2 great books. What can people expect to find in those?
Elsie: The first one is called "A Beautiful Mess: Photo Idea Book". That is where we give tips for photography and it is just kind of a kickstarter for creativity.
Emma: And the second one is called "A Beautiful Mess: Happy, Handmade Home". We have a thing for long titles, right? (laughs) That one is all about home decor and how to make your space feel more like you, adding personality and color all over your home. And we share our houses in the book.
Britt: Which are so beautiful!
After the interview the sisters told us they are tentatively working towards a TV show and may release a new app soon. Over achievers! We loved meeting them and look forward to following all their adventures.