We have been seeing PMDs all over the web lately and they sound amazing, so we decided to test them out. If you don't know what a PMD is, it's a Personal MicroDermabrasion tool. It promises to save money and time, while smoothing out your skin. We wanted to compare the results of a spa microdermabrasion to an at home treatment with the PMD. We went to the new Ulta location in Brickyard to get a microderm treatment from Master Esthetician Ayla. Ulta offers some of the lowest prices we have ever seen for microderm treatments, starting at $50, while the PMD costs around $150.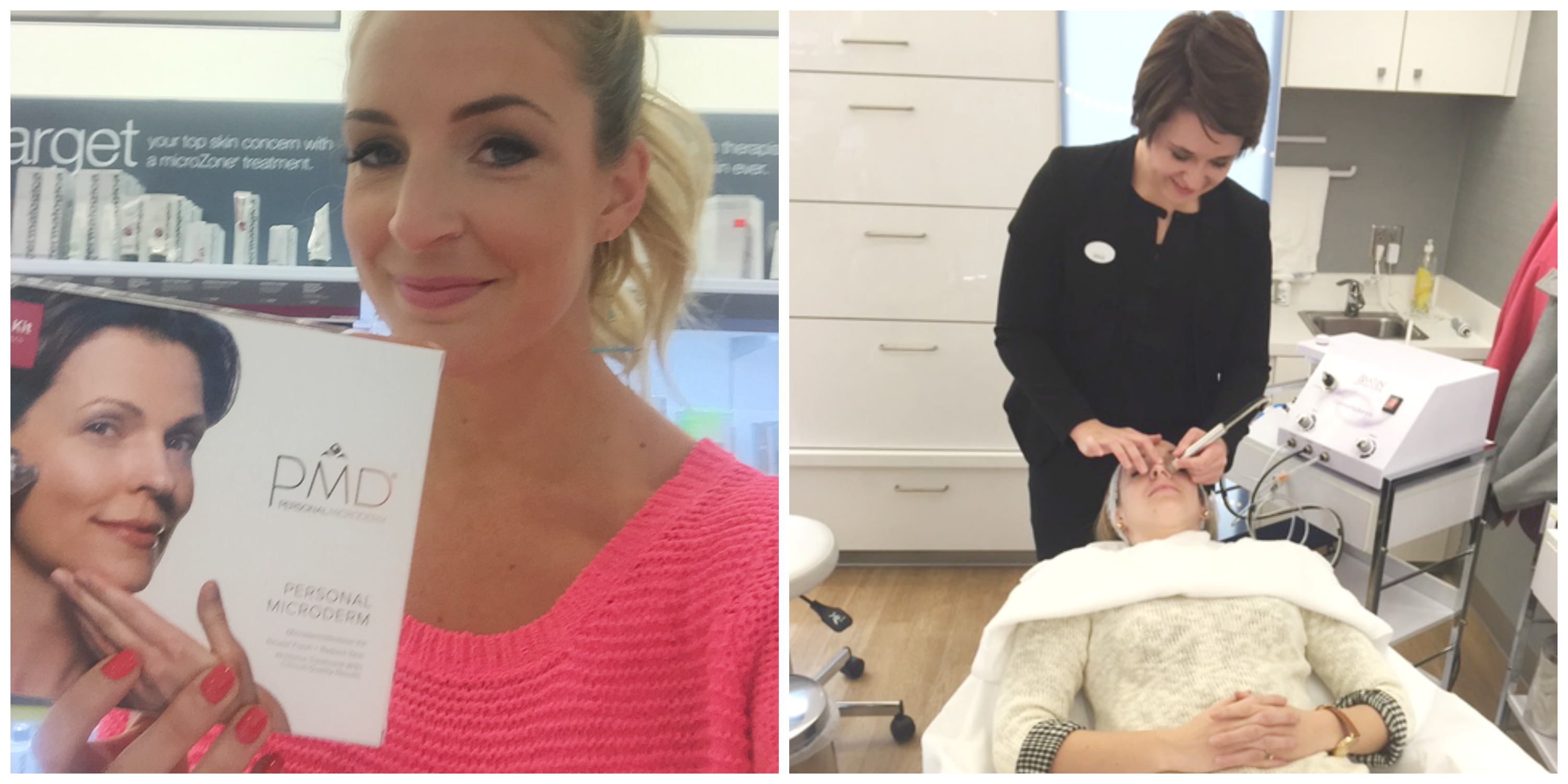 you feel pampered
does not hurt at all, feels like a tiny suction cup on your skin
they not only do microderm, but all kinds of moisturizing and cleansing treatments on your face
they know exactly how much pressure to put on your skin
It only costs about $50 and most people only need to do it every few months to maintain smooth skin
PMD
You can do it anytime, anywhere, you just need to plug it in
You have to watch an instructional DVD and read all instructions before you try it out
You have to test out a few options before you find out which setting is best for your face.
You have the possibility of causing serious harm to yourself if you choose an attachment that is too rough for your skin.
If you are familiar with microdermabrasion and not afraid to try it on yourself, it will save you money if you use it at least 3 times.
Overall, we had a great experience at Ulta. If you have dry skin that needs a little TLC, a microderm is a great treatment. After getting the treatments, makeup goes on skin a lot better and stays on longer. Microdermabrasion also gives you a nice healthy glow. After a couple of tries, we both feel comfortable using the PMD, but we feel like we need more practice to get the same results as the spa. Have you tried the PMD? What did you think?
The Brickyard Ulta location is offering a great discount on skin services through January! You can make an appointment by calling (801) 466-9129.