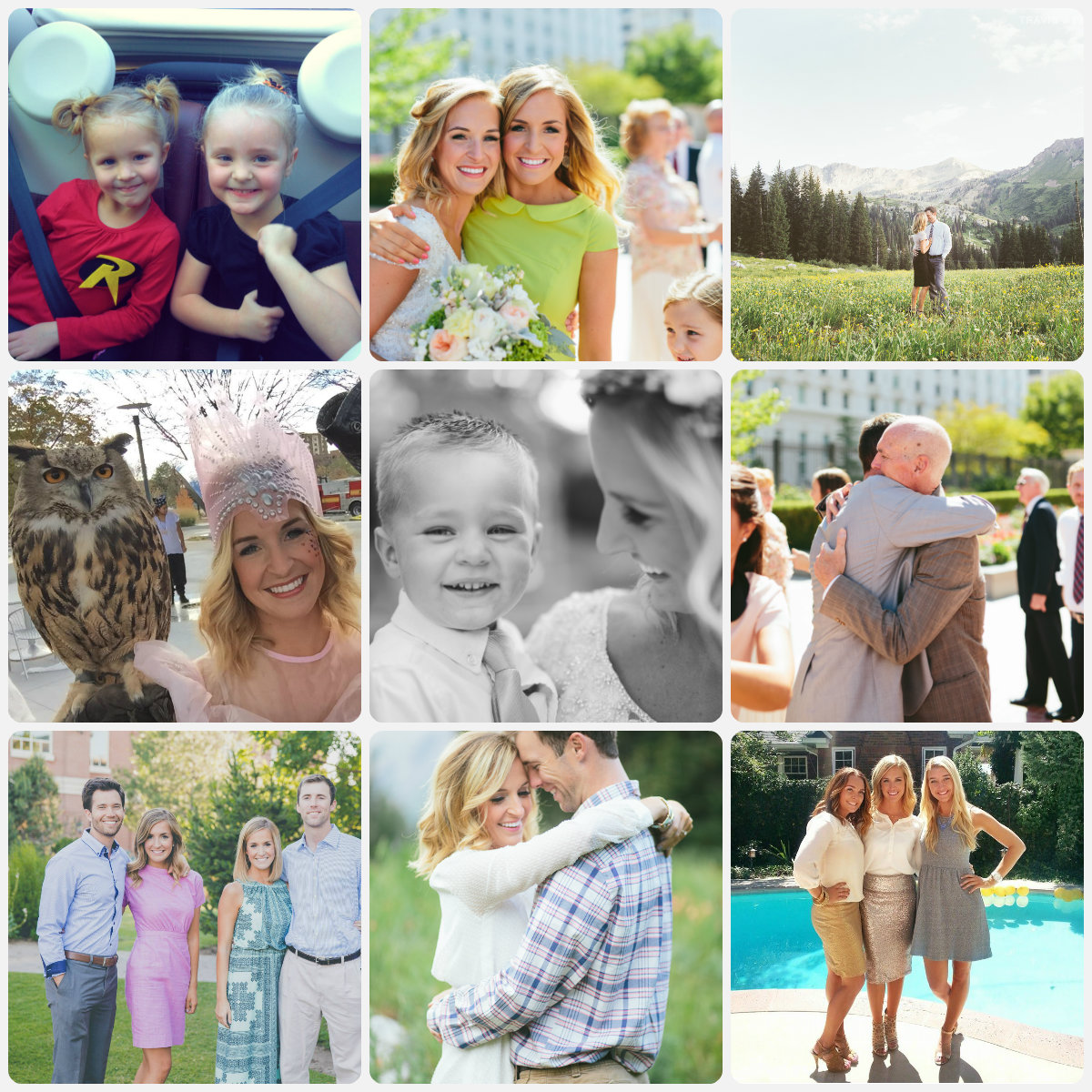 2014 has been so good to me. Through weddings, celebrations, goodbyes, and loss I have once again learned to treasure each moment a little bit more.
Here are a few things I am thankful for this year.
- Family. You never know how long you have with someone so take full advantage of opportunities to spend time together making memories. The Hackett's excel at this and therefore I have so many fun memories with Rory over the past year. Whether it was his warm hugs and greetings, the way his boys emulated his every move, or the constant love and respect I saw between he and Linda. He is deeply missed.
- Littles. Kids make you slow down and have a little more fun. I love the sweetness and innocence that they so comfortably express. The picture above shows my nieces cruising around with me in the convertible on a sunny fall day. Of course they had their arms raised in the air the entire time like they were on a roller coaster. Pure happiness.
- Sisters. Brittany because she is the best confidante, sounding board and co-worker. Heather because she is the most supportive and genuine person that I know. Lindsey because she is a DIY master and gives me hope that I can sometime in my life create something crafty (if she oversees it!). And of course my newest SIL Maria. She is one of the most talented, beautiful, and kind people – yet so incredibly humble.
- Fun career. I'd say I am pretty lucky when dressing up like a princess and holding an owl is considered a normal work day. I absolutely love my job and realize the incredible opportunity I have to meet so many amazing people in the world around me.
- Husband. I consider Parker to be a little piece of heaven that I get to have by my side. He has added so much happiness to my life in the year we have been together. He is the most selfless, fun, and handsome person I know. I am so grateful he chose me.
- Wisdom. Isn't it a blessing that we all get a little bit smarter and wiser year after year thanks to life's experiences? I look back at some of my high school decisions and I am so glad that Instagram wasn't around yet

Here's to one more year getting a little bit smarter!
Thanks for reading our silly blog and supporting all of our career endeavors! I hope you all get to spend time with family and friends this week. Happy Thanksgiving!