Parker has been hard at work over the last few months working on some of our bigger house projects. We have now officially lived in our house for one year and it has gone by so fast! The home was built in the 1950's and definitely needed some TLC. When we first walked through the house we made a mental list of big projects that we wanted to do and the fireplace was near the top of the list. We knew that the outdated red painted brick had to go! Along with the wallpaper. I am so happy that the previous owner only did a statement wall in wallpaper because that stuff is so stubborn and takes forever to get off. (Many thanks to my mom and brother for helping me peel it off piece by piece!) It has been a long process to do the fireplace and the rest of the living room flooring and walls but I am so happy with how it turned out! Here are just a few of the things that were done during the process:
wallpaper removed and wall painted gray
brown carpet removed and wood flooring put in
old baseboards taken out and new ones put in and painted
demo of the fireplace and rebuilding the entire wall and shape of the space with cement and drywall
building the actual wood mantel and painting it white
tiling the surround with Carrera marble
We are still working on a few furniture and art pieces for the walls but I love how it turned out! The most amazing part of the transformation is that Parker did it without a blueprint or plan! He knew what he wanted it to look like and made it happen which is something I really admire. Some advice I have if you are thinking of doing a living room remodel:
Be patient: every house project takes 2-3 times longer than you expect and there will always be unexpected bumps along the way.
Test multiple paint colors in various areas of the room. I am so glad we did this. Also, do not be scared to have them specially mix two different colors together so that you can get the perfect shade – it is free!
Decorate slowly with furniture, art, and accessories. It is really hard to know what things will look like in a space before it is finished.
Happy remodeling! Now we are moving on to start working on the nursery. 3 months to go, updates to come!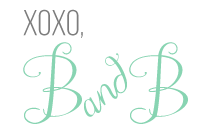 Share and Enjoy