Parker and Sam get wrangled into a lot of things thanks to the fact that they are married to us! We love fashion and like to believe that it has rubbed off on them a little bit. We thought we would try something new and try to come up with a coordinated date night look. You'll notice we used the word coordinated – NOT matching. Growing up as twins we have matched enough for a lifetime. However, when a couple is coordinated, their individual looks simply compliment one another. To accomplish this experiment we took a trip up to Station Park where they have a wide variety of shops and I could bribe Parker with chocolate filled beignets and savory crepes at Caffe Torino! (Definitely try the Roma option, it's amazing) We also love to eat at Settebello and ParkStone Wood Kitchen (The grilled shrimp is my fave).
Anyways, back to the outfits, we agreed upon the color palette of navy blue and kelly green. After browsing for a little while we ended up picking both of our outfits from H & M, excluding my shoes which are from Nordstrom Rack and his that are from JCREW. H & M's men's clothing is mainly slim fit which looks great on Parker so I was pleased with the fit of his button down. Plus, buffalo plaid is an easy wardrobe staple to coordinate with so we went for it. For my outfit, I finally caved and got a jean jacket! At first, I felt a little like Kelly Kapowski from Saved By the Bell but I love that it is such a versatile style piece.
So, final consensus on "coordinating" my outfit with my husbands. Fun, but not for everyday wear.  Will we be coordinating on a regular basis? Heavens no. However, I think that we will definitely try it again in the future, especially when we are attending a photo taking event like a wedding, gala, etc. All in all, I am just happy that my husband decided to play along. I'm not sure there is anything better than spending a day in the sunshine with the one you love! To see a list of the shops and restaurants at Station Park go to www.shopatstationpark.com.
Jean Jacket here
Parker's green button down here
Similar dress here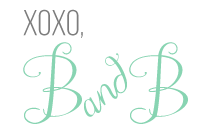 Share and Enjoy